U.S. Poet Maya Angelou Dies At 86
@AFP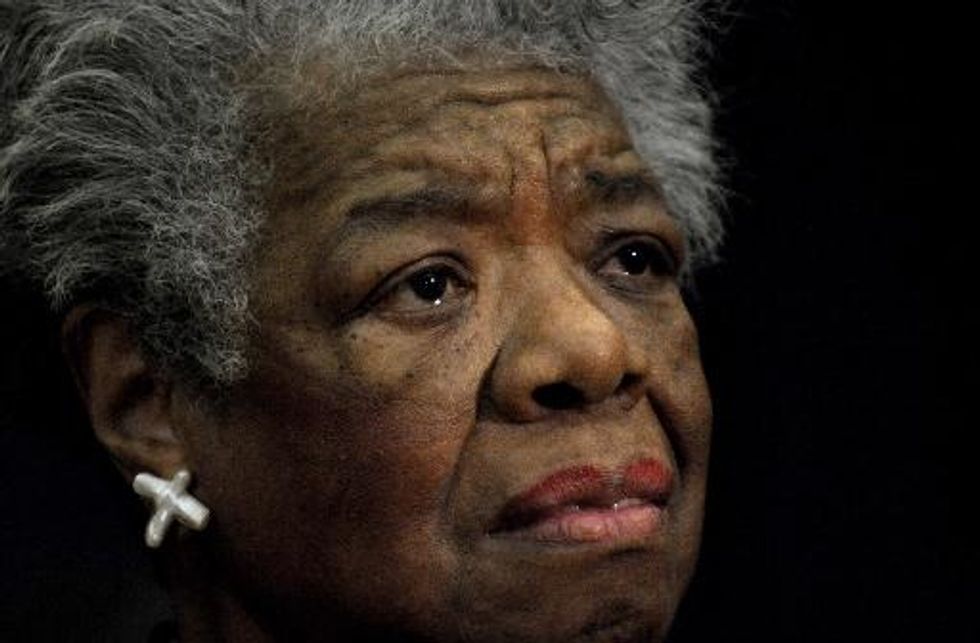 Washington (AFP) – Celebrated African-American author, poet and human rights activist Maya Angelou has died at the age of 86, U.S. media said Wednesday.
Mayor Allen Joines of Winston-Salem, North Carolina told Fox T.V. affiliate WGHP in the southern state that Angelou was found Wednesday morning by her caretaker.
"Listen to yourself and in that quietude you might hear the voice of God," she wrote in the most recent post on her @DrMayaAngelou Twitter account on May 23.
Want more national news? Sign up for our daily email newsletter! 
AFP Photo/Tim Sloan