U.S. Private Job Creation Slow In September: ADP
@AFP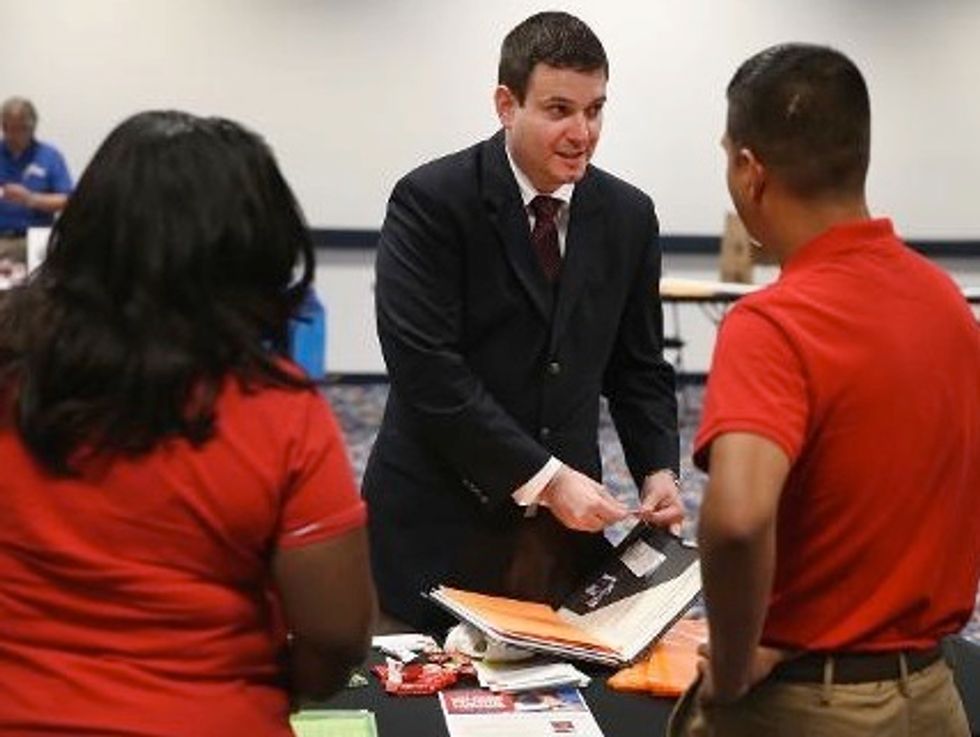 Washington (AFP) – Private payrolls data released Wednesday showed slow job creation for September, supporting concerns that U.S. growth lagged in the third quarter.
The ADP payrolls firm said that 166,000 net new jobs were generated in the private sector last month, below what analysts had expected and too low to meaningfully lower the jobless rate.
The figure for the previous months were also cut, by a total of 54,000 jobs, underscoring that U.S. businesses remain cautious about hiring.
"The job market appears to have softened in recent months. Fiscal austerity has begun to take a toll on job creation," said Mark Zandi of Moody's Analytics, which helped tabulate the numbers.
The ADP figures are likely the only data to be available this week to give a picture of the state of job creation in the economy.
The Labor Department's monthly numbers were scheduled for release on Friday, but the government shutdown due to the congressional impasse over the budget has shuttered the department's data collection and release.
But analysts said the ADP numbers justify the Federal Reserve's caution last month, when the Fed decided against expectations not to begin reducing its stimulus program.
"Not tapering looks smarter by the day, and we now think next March is the earliest realistic start," said Ian Shepherdson, chief economist at Pantheon Macroeconomics, about the timing to the first cutbacks.
Photo Credit: AFP/Scott Olson