U.S. Shutdown Forces 'Damaging' Spy Layoffs
@AFP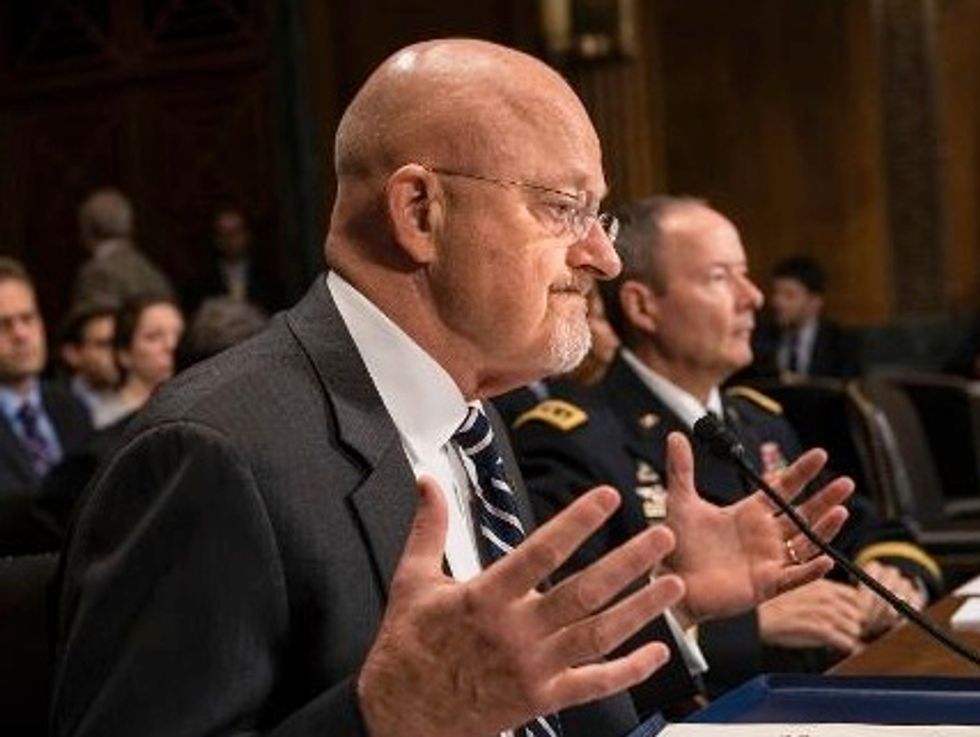 Washington (AFP) – Some 70 percent of employees in U.S. intelligence have been furloughed in the government shutdown, the top U.S. spy official said Wednesday, calling the situation "damaging" to national security.
James Clapper, director of national intelligence, told a Senate panel that U.S. spy agencies must adhere to a legal standard to keep on staff only employees who are dealing with "imminent" threats.
"The legal standard against which we make decisions about who is furloughed and who isn't is, and this is quoting from the law, that 'which is necessary to protect against imminent threat, imminent threat, to life or property,'" he said.
"And so our applying that standard is what resulted across the board in furloughing roughly 70 percent."
Asked about the high number of furloughs, Clapper said, "we do not consider any of our employees non-essential, but for the purposes of this law… that causes us to make very painful choices."
"From my standpoint, it is extremely damaging," he said.
Clapper, who was appearing at a Judiciary Committee hearing on U.S. surveillance programs, said that "we will make adjustments depending on what we see as the potential imminent threats to life or property."
"This is not just a Beltway issue," he said. "This affects our global capability to support the military, to support diplomacy, and to support our policymakers. And the danger here, of course, that this will accumulate over time — the damage will be insidious. So each day that goes by, the jeopardy increases."
Clapper also warned that the layoffs could enhance the ability of foreign intelligence agencies to recruit within the U.S. services.
"This is a dreamland for foreign intelligence service to recruit, particularly as our employees, already many of whom subject to furloughs driven by sequestration, are going to have, I believe, even greater financial challenges. So we're spending our time setting up counseling services for employees to help them manage their finances."
Photo Credit: AFP/Brendan Smialowski