U.S. Stocks Little Changed; Apple Up 0.2 Percent
@AFP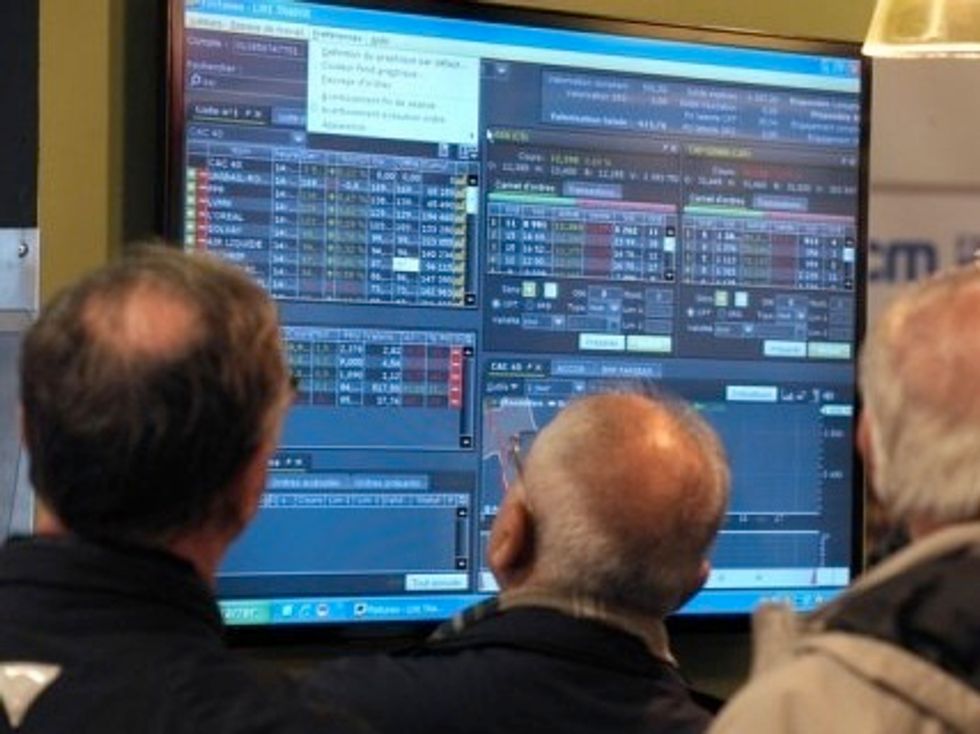 New York (AFP) — Wall Street stocks were little changed in early trade Wednesday with Apple posting modest gains after unveiling a spate of new products, including a mobile-payment system and a smartwatch.
About 40 minutes into trade, the Dow Jones Industrial Average dipped 3.01 points (0.02 percent) to 17,010.86.
The broad-based S&P 500 shed 1.25 (0.06 percent) to 1,987.19, while the tech-rich Nasdaq Composite Index gained 0.89 (0.02 percent) to 4,553.18.
Patrick O'Hare, analyst at Briefing.com, said concerns about the Fed accelerating its plans to raise benchmark interest rates are the "excuse du jour" for tepid trade in equities.
But O'Hare also said the "stock market may just be succumbing to some price exhaustion after a huge move."
O'Hare said the trajectory of Apple stock was consistent with the tech giant's history of rising in the weeks before product launches and then cooling off after the announcements are made. Apple shares stood 0.2 percent higher.
Dollar General launched a hostile takeover campaign for Family Dollar, offering $80 a share for the company and seeking to scuttle a rival bid from Dollar Tree for $74.50. Family Dollar has said a deal with Dollar General would face major antitrust obstacles.
Dollar Tree lost 0.3 percent while Family Dollar and Dollar General each fell 0.1 percent.
EBay dropped 3.3 percent on worries that Apple's new mobile wallet system could threaten its PayPal unit.
Although it is possible PayPal could be integrated into the Apple system, "competitive concerns for PayPal will likely continue" in light of the Apple news, said a note from Bank of America/Merrill Lynch.
Dow member Microsoft rose 0.1 percent following reports it is considering a $2 billion deal to buy Mojang AB, the creator of the popular "Minecraft" video game.
Bond prices fell. The yield on the 10-year U.S. Treasury advanced to 2.53 percent from 2.50 percent Tuesday, while the 30-year rose to 3.26 percent from 3.23 percent. Bond prices and yields move inversely.

AFP Photo/Eric Piermont
Want more news about the economy? Sign up for our daily email newsletter!