U.S. Stocks Rise As Investors Keep Eye On Iraq
@AFP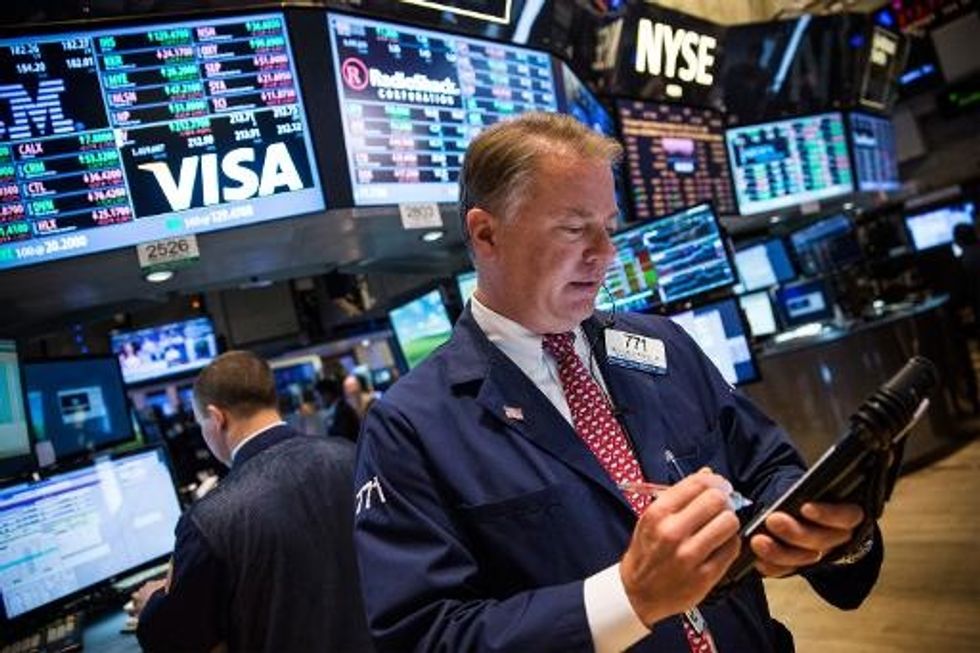 New York (AFP) – U.S. stocks Friday moved slightly higher in early trade as a positive outlook from tech giant Intel and merger news offset worry about sectarian conflict in Iraq.
About 30 minutes into trade, the Dow Jones Industrial Average tacked on 3.36 points (0.02 percent) to 16,737.55
The broad-based S&P 500 edged up 0.87 (0.05 percent) to 1,930.98, while the tech-rich Nasdaq Composite Index gained 6.41 (0.15 percent) at 4,304.04.
Investors continued to keep close watch on Iraq, where a push by Sunni militants towards Baghdad has lifted oil prices to nine-month highs. On Friday, leading Shiite cleric Grand Ayatollah Ali al-Sistani called on Iraqis to fight the attackers.
Computer-chip giant Intel, a Dow component, lifted its second-quarter and full-year revenue forecast, citing better-than-expected demand for business PCs. Intel shares jumped 6.4 percent.
The Intel outlook propelled other equities whose businesses are based around PCs, including Dow component Microsoft (+1.6 percent) and Hewlett-Packard (+2.8 percent).
Travel giant Priceline announced a $2.6 billion acquisition of online restaurant reservation service OpenTable. Priceline dipped 1.8 percent, while OpenTable shot up 47.4 percent.
The deal lifted some of OpenTable's peers. Yelp, an online listing and reviews website for restaurants and stores, surged 11.6 percent higher. Groupon, which provides online coupons, rose 4.3 percent.
General Motors gained 0.1 percent as it announced another round of recalls, the biggest involving about 510,000 Camaros from the 2010-2014 model years.
Apparel retailer Express jumped 19.1 percent after disclosing that shareholder Sycamore Partners, which currently holds 9.9 percent of shares, is interested in acquiring the company.
Bond prices fell. The yield on the 10-year US Treasury rose to 2.62 percent from 2.59 percent Thursday, while the 30-year advanced to 3.43 percent from 3.41 percent. Bond prices and yields move inversely.
AFP Photo/Andrew Burton