U.S. Stocks Tumble As Ukraine Anxiety Mounts
@AFP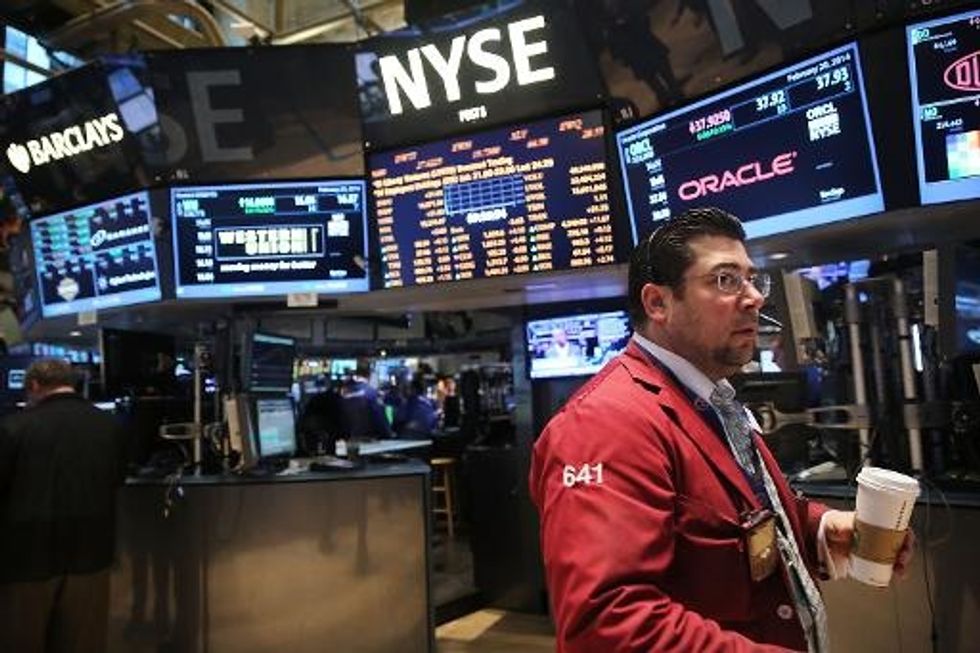 New York (AFP) – U.S. stocks Monday tumbled in early trade as investors retreated from stocks and other riskier investments due to rising tensions in the Ukraine crisis.
About 30 minutes into trade, the Dow Jones Industrial Average slumped 100.31 points (0.61 percent) to 16,221.40.
The broad-based S&P 500 declined 9.16 (0.49 percent) to 1,850.29, while the tech-rich Nasdaq Composite Index lost 27.06 (0.63 percent) at 4,281.06.
British Foreign Secretary William Hague warned Russia of "consequences and costs" as he met Ukraine's Western-backed leaders in Kiev in the wake of Russia's de facto occupation of Crimea.
The decline in U.S. equities followed sharp drops in European stock markets. London's FTSE 100 was down 1.5 percent, the German DAX slid 2.9 percent and the French CAC-40 dropped 2.0 percent.
"Risk aversion is rife in the markets on Monday, as the Ukraine crisis escalated, further prompting investors to rebalance their portfolios away from stocks and towards commodities and other safe-haven assets," said Alpari analyst Craig Erlam.
Some stocks with exposure to Russia suffered, including Yandex, which operates Russia's largest search engine. It plunged 10.4 percent. Mobile TeleSystems OBSC, which provides mobile and broadband services in Russia, lost 7.4 percent.
Citigroup fell 1.3 percent following reports that it received subpoenas over its disclosure last week that it would cut $235 million in earnings due to fraud in Mexico.
The yield on the 10-year U.S. Treasury fell to 2.63 percent from 2.66 percent, while the 30-year declined to 3.57 percent from 3.59 percent. Bond prices and yields move inversely.
AFP Photo/Spencer Platt