U.S. Study Finds Benefits, Risks Of Mass Data Collection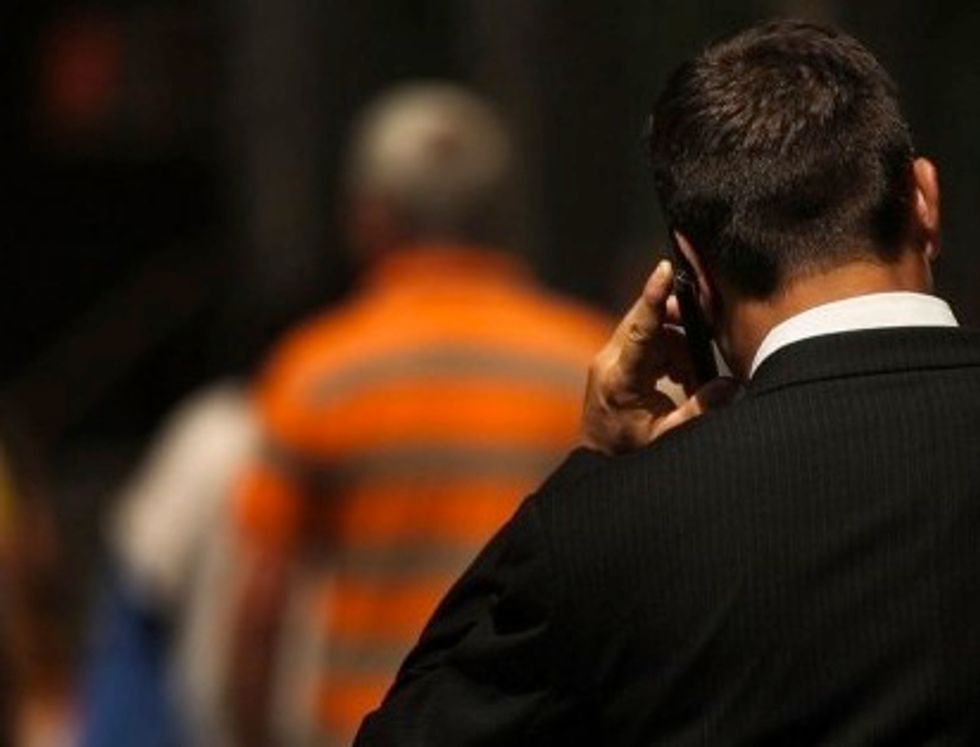 By Kathleen Hennessey and Robert Faturechi, Tribune Washington Bureau
WASHINGTON — A new White House report on mass collection of data concludes it is "saving lives" but calls for more privacy safeguards to secure personal information from being leaked, shared without permission or used to discriminate.
The report, issued Thursday, is the result of a three-month review led by White House adviser John Podesta and several administration officials. President Barack Obama called for the assessment of "big data" in January, amid pressure over revelations about U.S. spy agencies gathering data on phone records.
The administration's review, however, did not focus on data collected for intelligence, but looked at how other government agencies, the private sector and educational institutions use the almost boundless information available about U.S. consumers.
The use of enormous amounts of data and the still-emerging field of analytics are described in the document as increasingly useful in unexpected places. Medicare and Medicaid use analytics to flag potential fraud, and data collected from health monitors can help neonatal units predict which newborns may be vulnerable to infection. The White House noted that Esri, a Redlands, Calif., technology company, creates maps that can track tornadoes and their potential impact.
The White House identified two major dangers arising with the growth of big data. The speed of technology makes it difficult for consumers to retain "meaningful control" of their information, and the way the data are analyzed presents the potential for discrimination.
In a blog post announcing the findings, Podesta wrote that the report tried to look for ways to "protect our privacy and other values in a world where data collection is increasingly ubiquitous and where analysis is conducted at speeds approaching real time."
The group outlined six policy recommendations, including reviving the push for a consumer privacy bill of rights that would set basic standards enforced by the Federal Trade Commission. The Obama administration first endorsed the Consumer Privacy Bill of Rights in 2012, but the effort has stalled in Congress. Also stalled is the administration's push for its 2011 cybersecurity legislation, which the report endorsed.
The report included other steps that would not require cooperation from Congress. It urged government agencies to extend privacy protections afforded to citizens to non-U.S. citizens "when practicable." It also argued that data collected on students should be used only for educational purposes.
An update to the Electronic Communications Privacy Act is needed, the report said, to ensure online communication has the same legal protections as the old-fashioned kind, a proposal that won praise from privacy advocates who argue that the 1986 law is archaic.
"By recognizing that online and offline communications should be treated the same, the report lays the groundwork for keeping everyone's emails, texts and photos private and secure," said Christopher Calabrese, legislative counsel with the American Civil Liberties Union. "Now, Congress and the administration need to make this vision a reality by enacting ECPA reform without any loopholes."
When information is collected in bulk, then sliced and diced to identify demographic and other trends, the potential for discrimination is high, the report warned. The report called on federal agencies to hire more technical experts who can determine when data are being used to discriminate.
"We must prevent new modes of discrimination that some uses of big data may enable, particularly with regard to long-standing civil rights protections in housing, employment and credit," the report said.
The notion that big data can lead to discrimination was among the report's more controversial aspects. Paul Bond, a partner at Reed Smith specializing in privacy, warned against overblowing the dangers of big data and prematurely determining that negative consumer outcomes are the result of discriminatory practices.
He said that big data has actually been used to uncover bias in housing. "Before, you would have to send test couples," he said. "Now, you can just look at the data."
Those data, though, can be misleading, he warned, citing a spate of recent class-action lawsuits claiming brokers and lenders were assigning higher-cost mortgages in minority communities. Bond said that many of those cases floundered after more comprehensive data were presented, which showed that factors other than race were at play, such as differences in mortgage costs between rural and urban areas.
"The plaintiffs' bar constantly confused correlation and causation," he said. "The faster big-data technology develops, the more care will be required to establish the actual root cause of disparate consumer outcomes."
AFP Photo