U.S. World Cup Star Beasley Signs With Dynamo
@AFP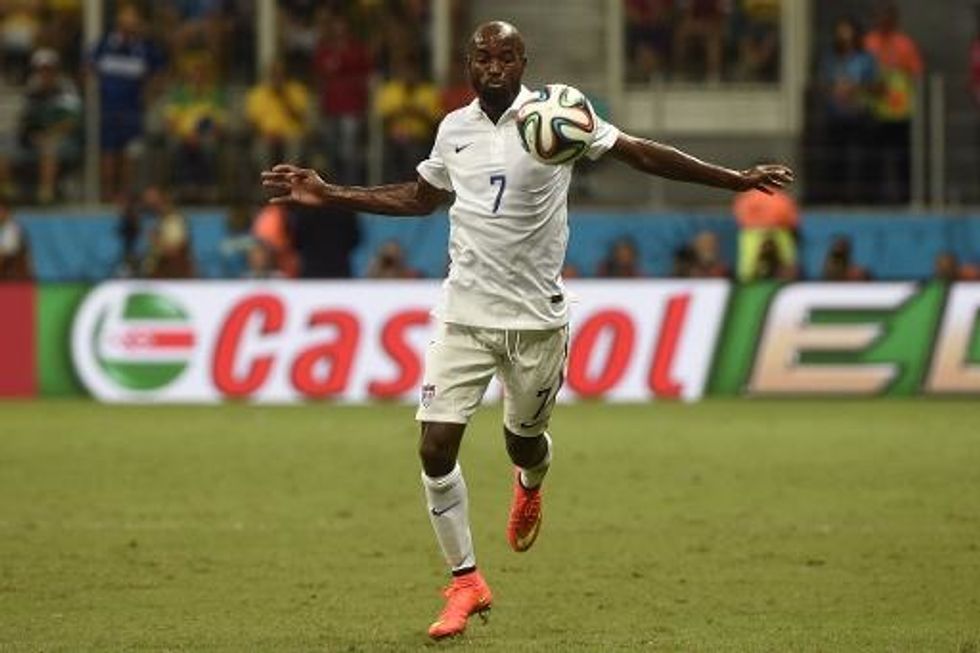 Houston (AFP) — U.S. defender DaMarcus Beasley, who last month became the first American to play in four World Cups, has signed with the Houston Dynamo, the Major League Soccer team announced Wednesday.
Dynamo traded midfielder Warren Creaville to Toronto on Wednesday in order to obtain rights to sign Beasley, who started all four matches in Brazil for Jurgen Klinsmann's U.S. World Cup squad.
"DaMarcus has had a great career, as we saw at the World Cup," Dynamo coach Dom Kinnear said. "To bring in a player of his quality is a big plus for the team."
Beasley has 120 caps and has made 11 World Cup match appearances.
"I am excited and ready to start this new chapter in my career," Beasley said. "I feel fit and ready to go and hope Dom will see my work ethic and desire to play at a high level."
Beasley, 32, spent the past three seasons with Puebla of the Mexican league but prior career stops have included Hannover, Rangers, Manchester City, PSV Eindhoven, and Chicago.
"I am thrilled that DaMarcus will be joining our club, Dynamo president Chris Canetti said. "It's exciting to have a player with such decorated credentials here with us."
AFP Photo / Martin Bureau
Interested in sports news? Sign up for our daily email newsletter!