Uh-Oh! Indicted GOP Rep Will Run Again After All
@FAWFULFAN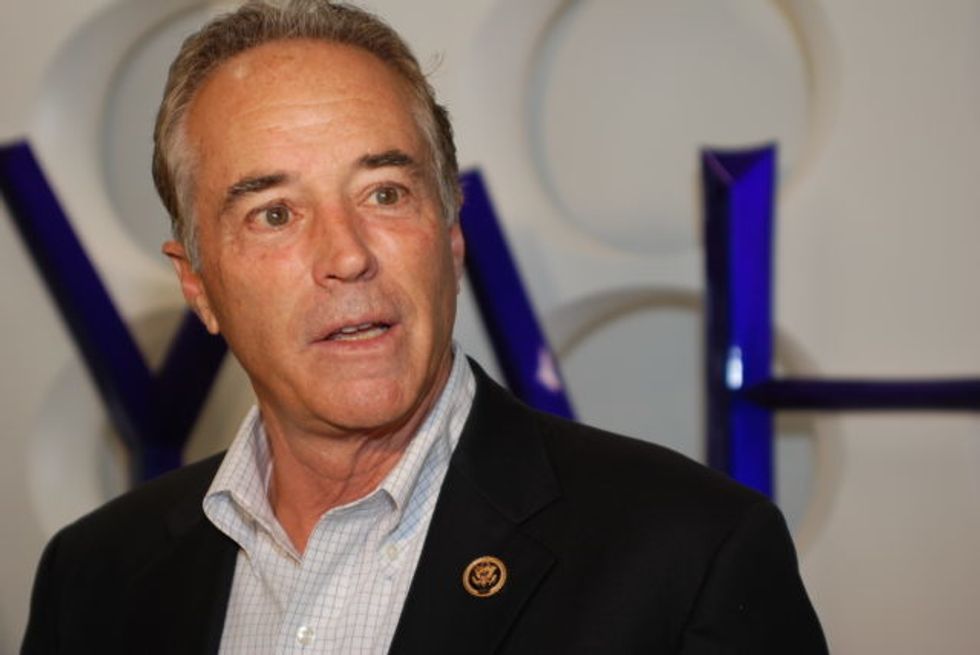 Reprinted with permission from AlterNet.
In a surprise decision, embattled Rep. Chris Collins (R-NY) announced Monday he would be running for another term after all.
"Because of the protracted and uncertain nature of any legal effort to replace Congressman Collins, we do not see a path allowing Congressman Collins to be replaced on the ballot," said Collins' attorney Mark Brayden, according to The New York Times.
Collins, the first sitting congressman to endorse Donald Trump for president, had said last month he would suspend his re-election campaign after he was arrested by the FBI and charged with securities fraud and lying to investigators.
The arrest was the culmination of a year-long investigation into Collins' decision to dump stock in Innate Immunotherapeutics, an Australian biotechnology company of which he was a substantial shareholder, just prior to their announcement that their flagship treatment for multiple sclerosis had failed clinical trials. Prosecutors allege Collins relayed this information to his son, who in turn also dumped shares and is also named in the indictment.
While Collins has said, "I am innocent of the meritless charges that have been placed against me, and I'm confident I will be exonerated," he previously said he would not seek another term, in the "best interests" of his constituents.
Unfortunately for Republicans, Collins is already on the ballot, and under New York's complicated election laws, getting off of it is not so easy. The GOP can only replace him on the ballot if he dies, moves to another state, or accepts the nomination for a different office. Republicans had been trying to go the third route, trying to persuade a local Erie County official to resign so Collins could be nominated for that office instead. But there was no clear contender, and local Democrats threatened to sue if Republicans tried to remove Collins using that method, calling it "fraud."
In the end, Collins gave up, and will just try to win another term while fighting his federal charges.
Amazingly, Collins is one of two GOP congressmen who is facing federal indictment while seeking another term. The other is Rep. Duncan Hunter (R-CA), who was busted spending campaign money on himself and falsifying government reports to conceal it. In a twist of irony, Hunter was actually the second congressman to endorse Trump.
New York's 27th Congressional District, which Collins represents, which stretches from the suburbs of Rochester to the suburbs of Buffalo, is one of the reddest in the state. Trump carried the seat by nearly 25 points, so it is a heavy lift for Democrats even against a candidate as wounded as Collins. However, the Democratic Congressional Campaign Committee is seizing its opening, pouring cash into the campaign of Grand Island town supervisor Nate McMurray.
Matthew Chapman is a video game designer, science fiction author, and political reporter from Austin, TX. Follow him on Twitter @fawfulfan.