Ukraine Authorities Faked Journalist's Murder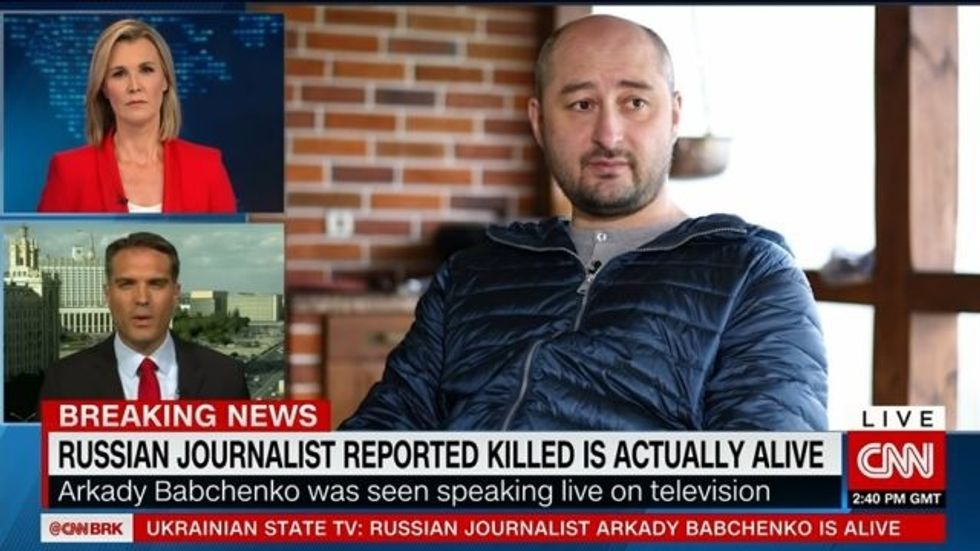 Reprinted with permission from AlterNet.
Arkady Babchenko, a Russian journalist critical of the Kremlin, staged his own death in a security operation with the Ukrainian government to catch the individuals who were actually planning to kill him.
Ukrainian police originally claimed Babchenko was repeatedly shot in the back and died in an ambulance on Tuesday.
During a news conference Wednesday, an unharmed Babchenko appeared during a news conference to explain that this was an elaborate hoax that required months of planning.
He apologized, saying, "I have been forced to bury my friends and colleagues many times and I know the sickening feeling."
The journalist also apologized to his own wife, suggesting she even thought he was dead.
"I've done my work. I'm still alive for the moment," Babchenko said.
Vasily Gritsak, head of the Ukrainian security service, said the Russian government ordered a hit on Babchenko for $30,000.
Chris Sosa is the Senior Editor at AlterNet. His work also appears in Mic, Salon, Care2, Huffington Post and other publications. Follow him on Twitter @ChrisSosa.