Ukraine (And Europe) Bracing For Imminent Russian Military Offensive
@LucianKTruscott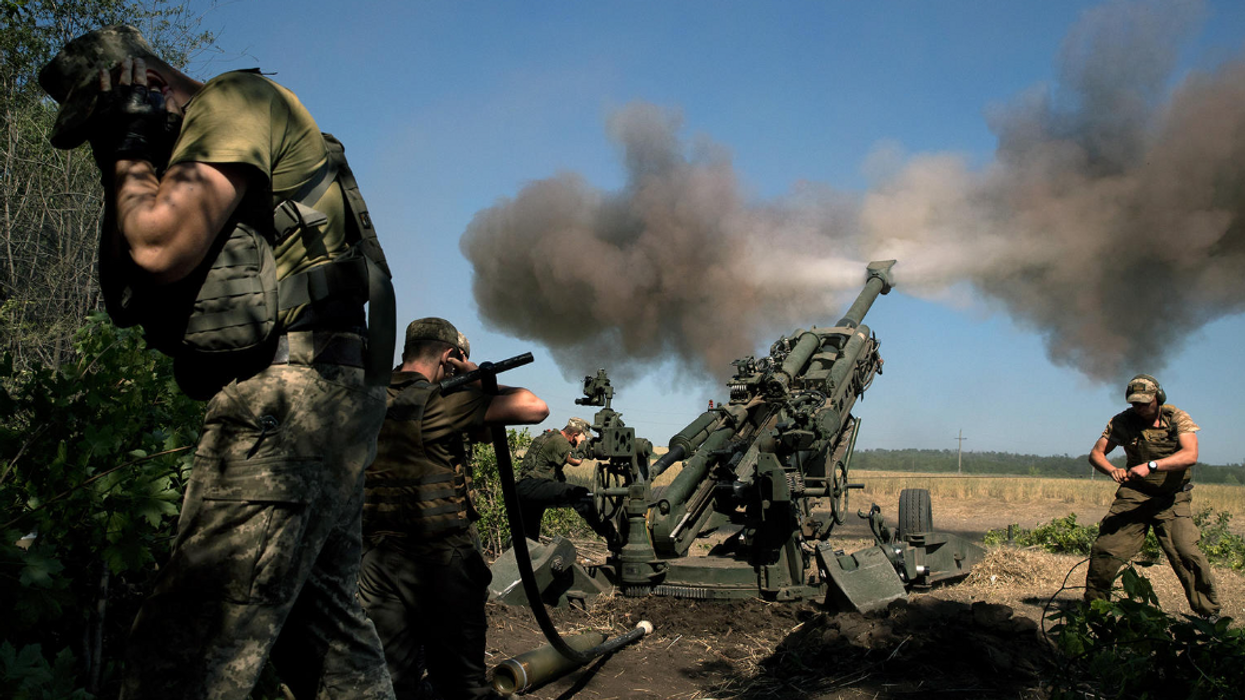 To support my coverage of the war in Ukraine, as well as my regular political screeds and occasional personal pieces, you can buy a subscription at luciantruscott.substack.com
President Volodymyr Zelensky says that Ukraine is expecting a Russian offensive in eastern Ukraine at any moment. Russian airstrikes on Thursday hit the city of Kramatorsk, a center for resupplying the Ukrainian army to the east of Bakhmut where heavy fighting has been taking place for weeks. It is thought that the Russians will begin with heavy artillery shelling of the towns along the front lines between Donetsk and Bakhmut and follow that up with what Ukrainians are predicting will be human wave assaults using relatively untrained Russian conscripts to try to overwhelm Ukrainian defenses.
This may be why Russian artillery shelling tapered off to less than 75 percent of what it had been in recent months, presumably to conserve ammunition for the expected offensive.
In a Thursday speech on the anniversary of the defeat of the Nazi army in World War II, Putin swore that Russia will not let up until it has conquered Ukraine and called his military operations there a "war with the West." Putin's appointment several weeks ago of Chief of the General Staff Valery Gerasimov to lead his war against Ukraine may have been a first step in the expected offensive.
Western nations are said to have been rushing supplies of ammunition and combat materiel to the eastern front in Ukraine in recent weeks in the expectation that Russia has been planning a new offensive. The expected offensive may also be the reason that CIA Director William Burns met recently in Kyiv with Zelensky and his top military officials, to prepare them with the most recent U.S. intelligence about Russian moves behind the lines in eastern Ukraine.
It's very cold in eastern Ukraine right now, miserable weather for a war. It's useful to remember that the Ukrainian army is miserable defending land that belongs to them, while the Russians are miserable in a place they are not familiar with, fighting a war the purpose of which they don't understand.
Ukraine is Putin's Vietnam. Johnson and Nixon sent in new generals to replace others that weren't winning the war for them. Military history repeats itself too.
Lucian K. Truscott IV, a graduate of West Point, has had a 50-year career as a journalist, novelist, and screenwriter. He has covered Watergate, the Stonewall riots, and wars in Lebanon, Iraq, and Afghanistan. He is also the author of five bestselling novels. You can subscribe to his daily columns at luciantruscott.substack.com and follow him on Twitter @LucianKTruscott and on Facebook at Lucian K. Truscott IV.
Please consider subscribing to Lucian Truscott Newsletter, from which this is reprinted with permission.