Ukraine Welcomes US Resolution On Arms Shipments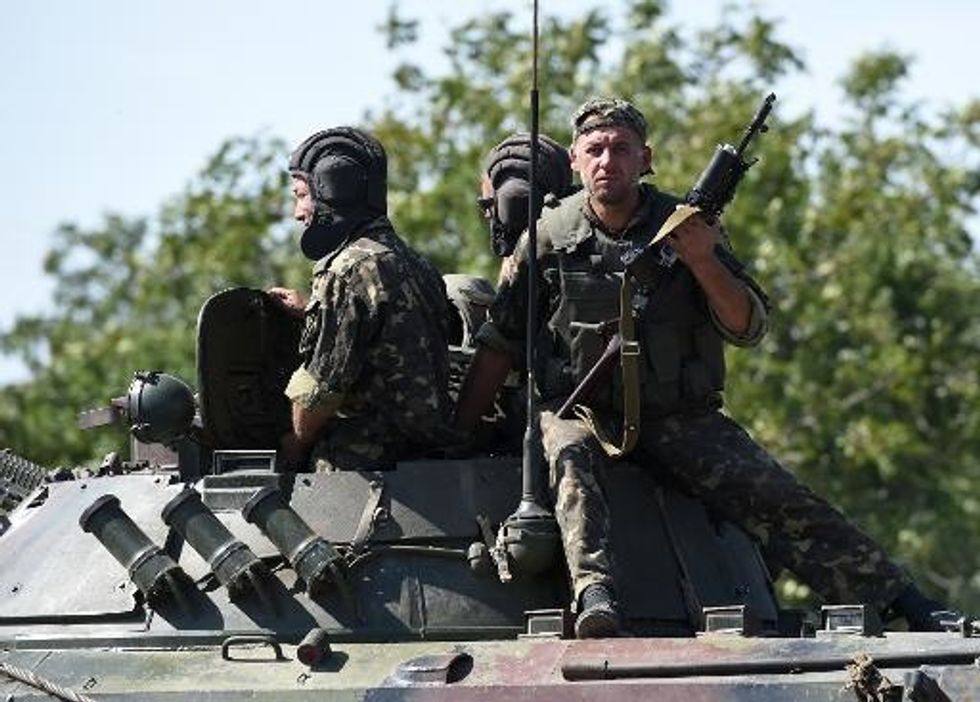 By dpa (TNS)
KIEV, Ukraine — A U.S. resolution in favor of arms shipments to Ukraine was welcomed Tuesday by the government in Kiev and condemned as a call for war by Russian lawmakers in Moscow.
"I thank U.S. House of Representatives for a resolution calling to provide Ukraine with military assistance. Important that it is bipartisan," Ukrainian Foreign Minister Pavlo Klimkin said on Twitter.
A resolution passed Monday in Washington urges President Barack Obama's administration to provide "lethal defensive weapons to Ukraine before it is too late" and criticizes the "tepid" U.S. response to Ukraine's request for military aid.
The resolution, which is not legally binding, argues that "Russian President Vladimir Putin's forcible takeover of Crimea last year emboldened him to expand his aggression in eastern Ukraine."
Putin's spokesman, Dmitry Peskov, refused to comment on the resolution. But Alexei Pushkov, the hawkish chairman of the lower house of the Russian parliament, the State Duma, warned that Moscow would react if the United States decides to send arms.
"This would be a massive rise in the level of confrontation," he was quoted as saying by the Interfax news agency.
Duma deputy Frants Klintsevich warned that arms shipments would kill off the Minsk peace agreements and that the resolution amounts to "a direct call for war."
Ukrainian politicians, in contrast, reiterated their call for military aid.
"We do need this precision weaponry and our armed forces in the south in particular need to be modernized," Refat Chubarov, the leader of the Crimean Tatars, told a committee of the European Parliament.
Chubarov urged lawmakers not to forget Crimea and demanded that the Western sanctions be linked to Russia's annexation of the Black Sea peninsula.
"The war against Ukraine started with the occupation of Crimea and the war against Ukraine may only be ceased with the liberation of Crimea," he said.
Since April, more than 6,000 people have been killed in the conflict in eastern Ukraine between government forces and pro-Russian separatists.
(c)2015 Deutsche Presse-Agentur GmbH (Hamburg, Germany), Distributed by Tribune Content Agency, LLC
Photo: AFP Photo/ Philippe Desmazes