Unanimous Senate Vote Bolsters Movement To Break Up Big Banks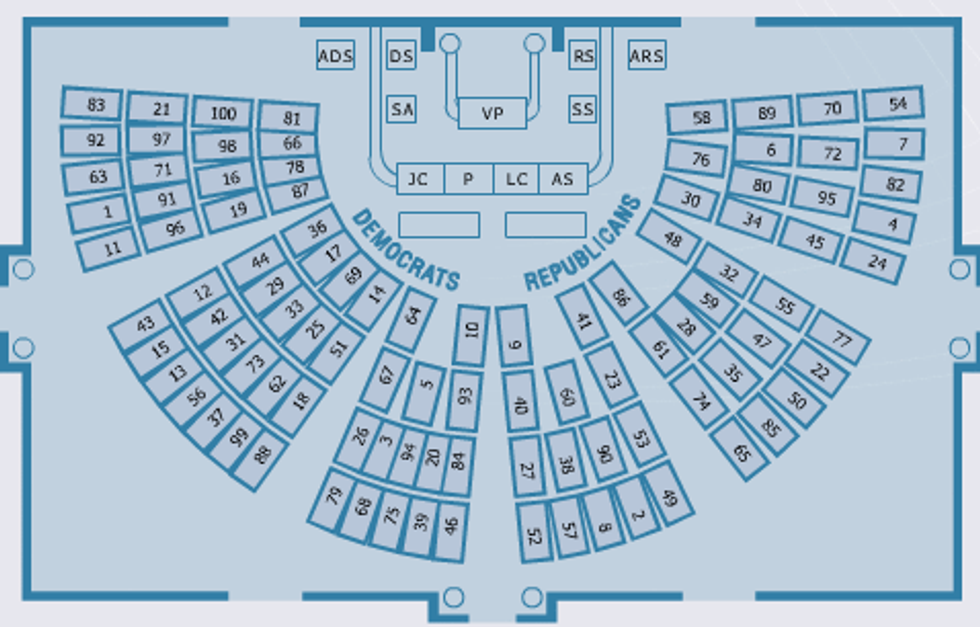 It's nearly impossible to get 99 U.S. senators to agree on anything.
But this past weekend, 99 senators agreed to send a non-binding message that the $83 billion subsidy "too big to fail" banks get from the government needs to end. The measure was co-sponsored by senators Sherrod Brown (D-OH) and David Vitter (R-LA).
The implicit subsidy first came to light in February when a Bloomberg News report found that "recurrent bailouts of the largest financial institutions have given [big banks] a unique advantage: They get a break on their borrowing costs, because creditors expect taxpayers to support them whenever they get into trouble."
Shortly thereafter, Attorney General Eric Holder made the shocking admission that the Justice Department exercises restraint in prosecuting big banks for fear of shocking the global financial system.
"I am concerned that the size of some of these institutions becomes so large that it does become difficult for us to prosecute them when we are hit with indications that if you do prosecute, if you do bring a criminal charge, it will have a negative impact on the national economy, perhaps even the world economy," Holder said, during testimony to the Senate Banking Committee.
Now all of the Senate's Republicans have joined with senators Brown and Elizabeth Warren (D-MA) — who have long warned of the big banks' continued ability to wreck havoc on the economy — to call for an end to the implicit subsidy.
"I'm glad that Republicans and Democrats can agree: 'Too big to fail' needs to end, and these big-bank subsidies make no sense," Senator Warren said.
Bank lobbyists have denied that the subsidy exists. But as a Bloomberg editorial notes, they've rejected any steps that would prevent the government from having to serve as their backstop in case of a crisis.
"If big banks don't get a subsidy on their debt, it's hard to understand why they're so adamantly opposed to measures, such as increased capital requirements, that would put a limit on their borrowing," the editors noted. "Large banks commonly borrow $25 or more for each $1 in equity — or capital — they get from their shareholders, compared with less than 50 cents per $1 of equity for the average U.S. corporation."
Financial reform following the financial crisis was weakened by bank lobbying. As Senator Dick Durbin (D-IL) noted at the time, the "banks own the place." And by "the place," he meant Congress.
This vote shows the sentiment is swinging against the banks. Whether senators are willing to vote against them when actual legislation is on the line still remains to be seen.