Under Fire From Catholics, Paul Ryan Ditches Rand For Aquinas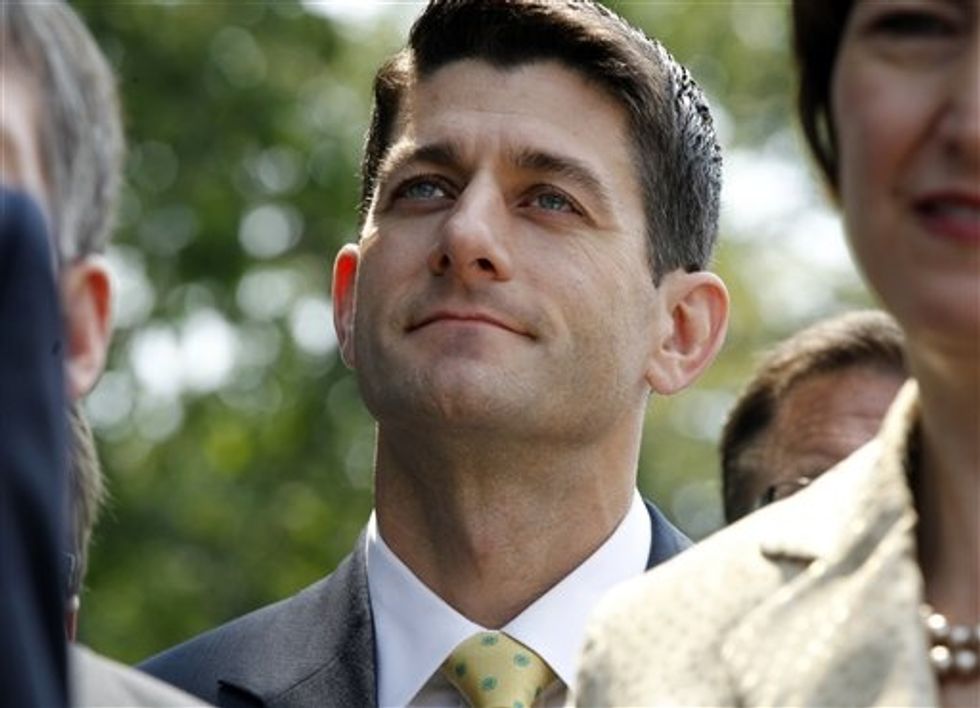 Rep. Paul Ryan became a conservative hero for promoting policies based on the philosophies of "Atlas Shrugged" novelist Ayn Rand, such as a devotion to laissez-faire capitalism and the belief that selfishness is a virtue. According to an interview with National Review's Robert Costa, however, Ryan's love affair with Rand is over.
In the interview, Ryan claims that he actually opposes Rand's Objectivist worldview.
"I reject her philosophy," Ryan says firmly. "It's an atheist philosophy. It reduces human interactions down to mere contracts and it is antithetical to my worldview. If somebody is going to try to paste a person's view on epistemology to me, then give me Thomas Aquinas," who believed that man needs divine help in the pursuit of knowledge. "Don't give me Ayn Rand," he says.
This represents a startling about-face for Ryan. As Think Progress' Scott Keyes points out, Ryan has said in the past that "I give out 'Atlas Shrugged' as Christmas presents, and I make all my interns read it." Furthermore, Ryan has claimed that
"The reason I got involved in public service, by and large, and if I had to credit one thinker, one person, it would be Ayn Rand."
Now Ryan rejects her "atheist philosophy," instead preferring the teachings of Catholic philosopher Thomas Aquinas. One possible reason for the switch? Ryan has been under fire from Catholics who oppose his extreme budget. The United States Conference of Catholic Bishops recently wrote a letter insisting that Ryan's "cuts are unjustified and wrong," and urging Congress to "reject any efforts to reduce funds or restructure programs in ways that harm struggling families and people living in poverty."
Similarly, almost 90 faculty members at Georgetown University — a Jesuit school — recently signed a letter to Ryan which says that
"We would be remiss in our duty to you and our students if we did not challenge your continuing misuse of Catholic teaching to defend a budget plan that decimates food programs for struggling families, radically weakens protections for the elderly and sick, and gives more tax breaks to the wealthiest few."
Perhaps if Jews were protesting his budget, Ryan would've claimed to be an acolyte of Hillel the Elder.
Maintaining a strong relationship with Catholics is important for Ryan, who is widely viewed as a potential running mate for Republican presidential nominee Mitt Romney. Although Ryan didn't directly address the possibility of joining Romney's ticket in the Costa interview, he did reiterate that he hopes to play a "Kemp-like" role in the campaign (in a reference to 1996 candidate Bob Dole's right wing running mate, Jack Kemp.)
Considering that the Dole-Kemp ticket was blown out in a landslide defeat, it appears that Ryan has finally come up with a plan that will make Democrats happy.