Under Trump, A Million Children Thrown Off Health Coverage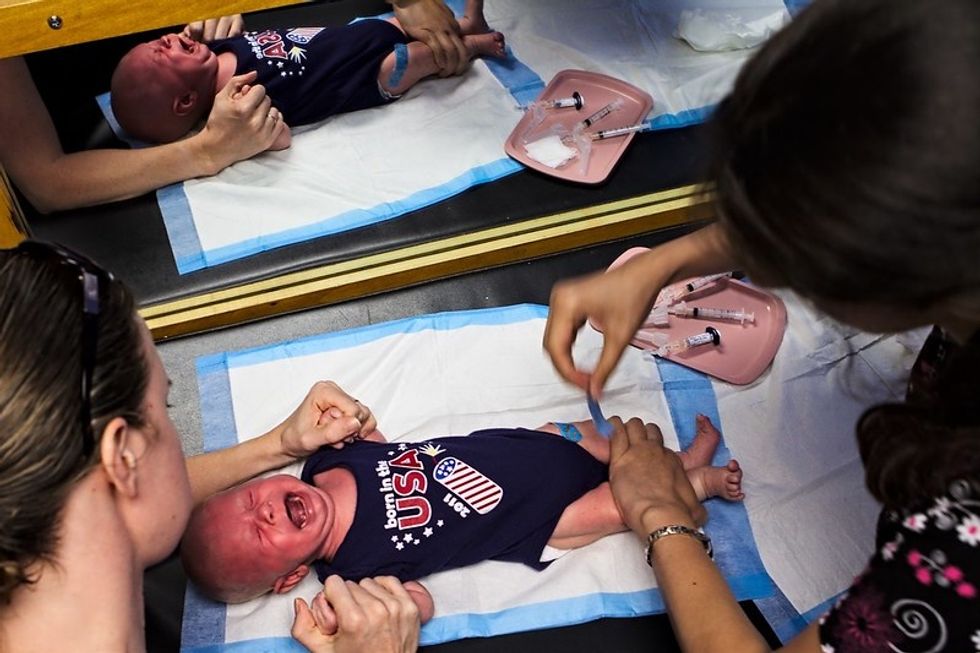 The number of uninsured children in the United States is on the rise, largely thanks to new Trump administration rules that require recipients to continually prove their income eligibility for Medicaid, as well as anti-immigrant policies.
According to a report from the New York Times, more than 1 million kids are no longer receiving Medicaid or coverage through the Children's Health Insurance Program, also known as CHIP.
This is in large part because of the Trump administration's push to stop fraud in the system. That push has led states to require families to prove their financial eligibility multiple times a year, rather than once annually. And given that a lot of Medicaid recipients are transient, they miss critical communications to keep up do date with those requests, ultimately losing coverage, according to the Times.
Also at fault is an anti-immigrant Trump administration rule, the so-called "public charge" rule, that prevents green card applicants who utilize programs such as Medicaid or CHIP from obtaining legal status. That rule is currently on hold, after a federal judge blocked it from going into effect.
The rule has led to large drops in insured children in states such as Texas, which has a sizable immigrant population.
Sogol Pahlavan, a pediatrician in Houston, told the Times she's seen the insured rate among her patients decline, and that it could have a negative impact on the community.
"It's definitely going to affect the community, because somebody ultimately has to bear that cost," Pahlavan told the outlet. "These kids are still here; their chronic disease isn't going away just because they're losing health coverage."
This is not the first time Trump administration policies have negatively impacted kids.
Trump has proposed changes to the federal food stamp program that could cause 1 million kids to lose their free or subsidized school lunches. For many poor children in America, the food they get at school is the only food they get in the day.
Published with permission of The American Independent.