Unearthed Video Shows McConnell Seeking To Curb Big Money — In 1987
@alexvhenderson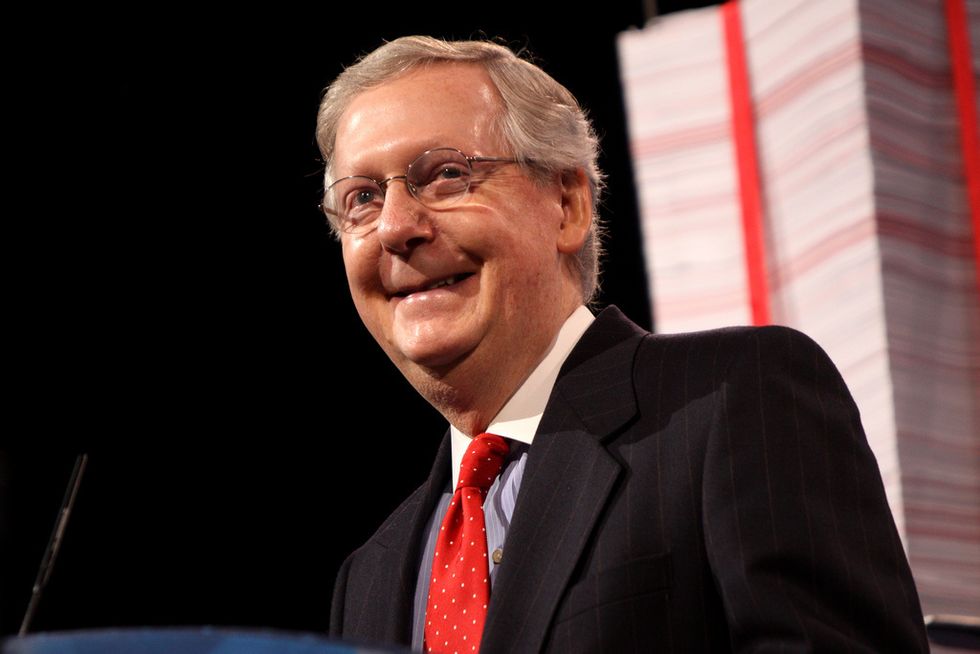 Reprinted with permission from Alternet.
In recent years, Senate Majority Leader Mitch McConnell has wholeheartedly agreed with the U.S. Supreme Court's Citizens United decision and opposed a broad swath of campaign finance regulations as a violation of the First Amendment. Citizens United equated campaign contributions with speech, and he backed that view. But an unearthed video of McConnell speaking in 1987 shows how egregiously he has flip-flopped.
Back in 1987, the Kentucky Republican (who is now 77) had only been in the U.S. Senate a few years: he was first elected to the Senate in 1984, defeating Democrat Walter Huddleston. In the 1987 video, McConnell was not only in favor of campaign finance regulations — he wanted a constitutional amendment setting limits on campaign contributions.
"The constitutional amendment that I will be introducing is rather simple, and it deals with the millionaire problem," McConnell explains in the video. "It simply would grant to this body and to the various state legislatures the authority to regulate what an individual could put into his own campaign — just like we have the constitutional authority to regulate what any of us can put into somebody else's campaign.
WATCH:

For years, Mitch McConnell has opposed nearly all campaign finance regulations on 1st Amendment grounds.

But in a speech from 1987, McConnell called for a constitutional amendment, because spending by ultra-wealthy candidates "distorts the process" and is "not fair." pic.twitter.com/AyIjsitVpK

— Tom Dreisbach (@TomDreisbach) June 6, 2019