Unhinged Texas Pol Threatens 'Civil War' Over 'Coup'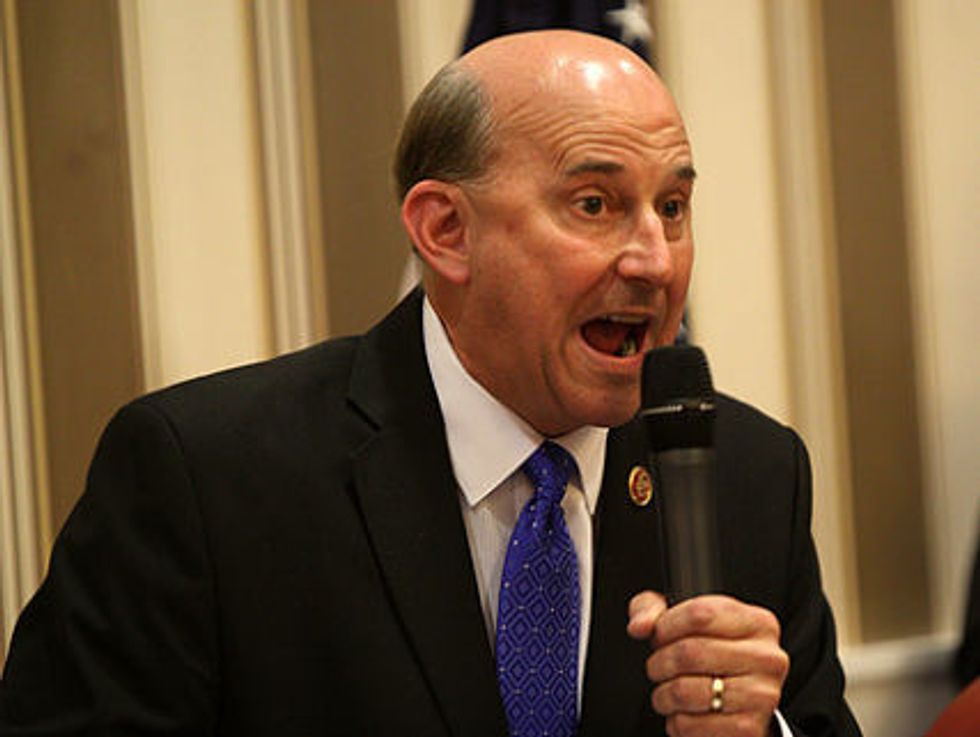 Reprinted with permission from Shareblue.com
Congressional Republicans continue to circle the wagons around Donald Trump as the Russia investigation heats up and the list of indictments and convictions grows.
Texas Rep. Louie Gohmert is the latest to make ridiculous and incendiary remarks while trying to throw completely specious suspicion on special counsel Robert Mueller's investigation.
Speaking to a Virginia radio station, Gohmert — who has long promoted all manner of crackpot conspiracy theories — argued that Mueller and Deputy Attorney General Rod Rosenstein have to be removed from their positions, claiming that the investigation is a "coup" attempt.
Gohmert also said that the investigation could push America "into a civil war."
GOHMERT: Mueller stacked the deck. It was intentional in order to cover for him and Rosenstein. Both of them need to go. We've got to stop the coup before it becomes successful and these yahoos throw us into a civil war.
This is dangerous, inciting language coming from a member of Congress.
It is also part of a right-wing campaign, from elected officials to pro-Trump propaganda outlets like Fox News and Breitbart, attempting to discredit the investigation.
A majority of Americans believes that the Trump campaign had improper contact with Russia during the campaign. A majority also believes that Mueller will conduct a fair investigation into that inappropriate contact.
The Trump team has repeatedly lied about contact with Russia, shifting from blanket denials of any contact at all to now haggling over the details of that extensive contact once the facts came to light.
Top Trump associates, including former campaign chairman Paul Manafort and former National Security Adviser Michael Flynn, are facing legal jeopardy.
Their actions did not occur in a vacuum, away from Trump and Mike Pence.
Republicans know this, and have decided to subject Mueller to multiple attacks, seeking to undermine his credibility and build up public support against the investigation.
Figures like Gohmert are on the front lines of the right's war on law enforcement and the truth. They are trying to defend Trump at all costs, even if decency has to be eradicated.