United States Slams Release Of Venezuelan Ex-Intel Chief
@AFP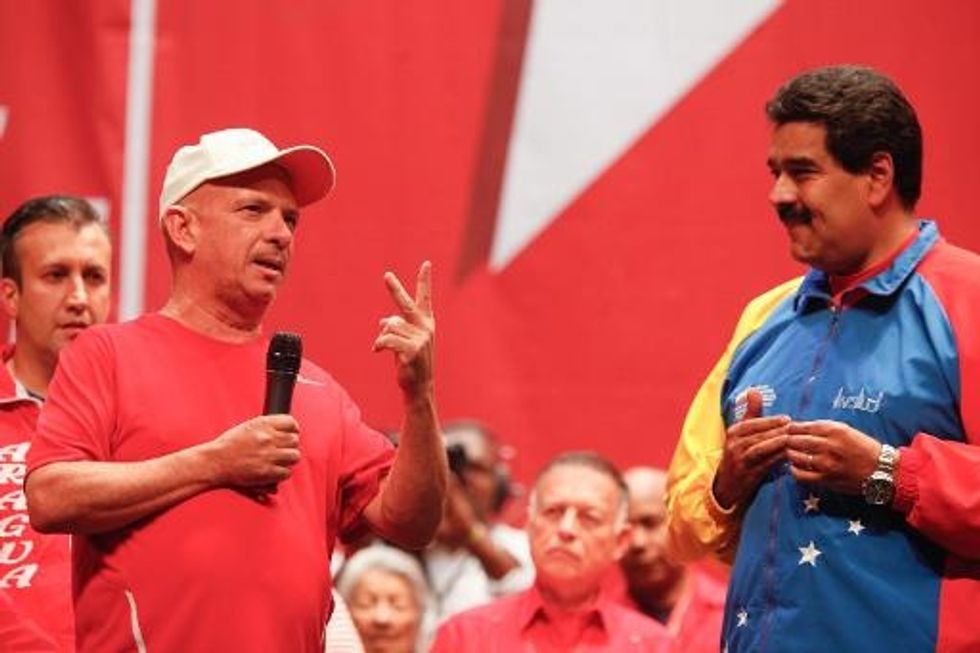 Washington (AFP) — The United States said Monday it was "deeply disappointed" after Aruba released a former Venezuelan military chief wanted in the United States for drug trafficking charges.
A State Department spokesperson said Washington had made a "legitimate request" for the arrest of retired major general Hugo Carvajal in line with its extradition treaty with Aruba and the Netherlands and was "disturbed by credible reports" that the Venezuelan government had threatened both territories to win Carvajal's release.
"This is not the way law enforcement matters should be handled," the spokesperson said in a statement, asking not to be identified.
"Carvajal is under indictment in the United States, and is alleged to have used his former position as head of Venezuelan military intelligence to assist the activities of narcotics traffickers," the spokesperson said.
"He has been on the Department of Treasury's kingpin list since 2008. Carvajal used his official position to protect narcotics traffickers."
A long-time supporter of the late Venezuelan president Hugo Chavez, Carvajal was arrested Wednesday on the Dutch island off Venezuela. But he flew home Sunday to be greeted with a hug by President Nicolas Maduro at a Socialist Party meeting in Caracas.
"We welcome our comrade the major general and thank God, who allowed us to clear up this brewing conflict by diplomatic means," Maduro told party loyalists.
Aruban officials on Sunday said Carvajal had diplomatic immunity, but nevertheless declared him persona non grata and said he would be arrested if he returns to any territory of the Netherlands.
"The United States is deeply disappointed at the decision of the government of the Netherlands to order the release of wanted narcotics trafficker Hugo Carvajal on the basis of claims of immunity that are beyond established international norms," the State Department spokesperson said.
"We are disturbed by credible reports that have come to us indicating the Venezuelan government threatened the governments of Aruba, the Netherlands, and others to obtain this result," the official added.
AFP Photo
Interested in world news? Sign up for our daily email newsletter!