US Economy's Second-Quarter Growth Slower Than Estimated
@alexvhenderson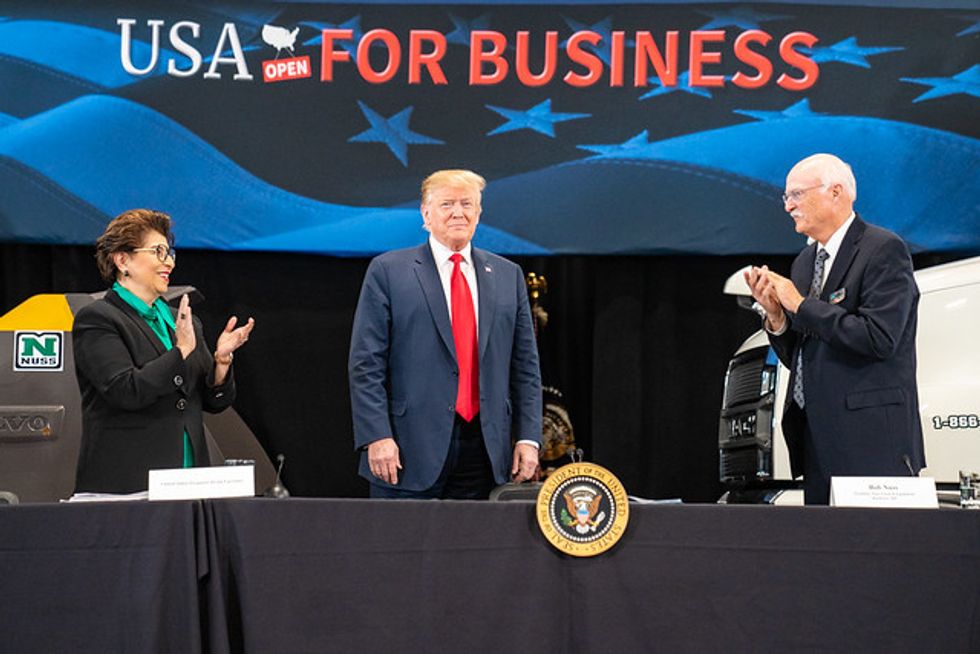 Reprinted with permission from Alternet
President Donald Trump and his sycophants continue to insist that reports of a weakening U.S. economy are "fake news" and that the state of the economy has never been stronger in the United States. But an inverted yield curve (meaning that short-term interest rates for financial products are higher than long-term interest rates for such products) is, according to many economists, a sign of an economic slowdown — and data released by the Commerce Department on Thursday shows that growth for the U.S. during 2019's second quarter was 0.1 percent less than originally thought.
For the April-June period, the Commerce Department's Bureau of Economic Analysis (BEA) revised U.S. gross domestic product (GDP) growth to 2 percent —which is 0.1 percent less than the previous estimate of 2.1 percent released in July.
Obviously, 0.1 percent isn't a huge change, but growth in the quarter was already disappointing to begin with. A significant revision upward would have been a sign that the economy was doing somewhat better than we thought; instead, it's doing slightly worse.
The Federal Reserve signaled it's taking these signs of weakness seriously with its recent decision to lower interest rates for the first time since 2015. Gradually, interest rates had been increasing since 2015, but that trend ended this summer with the Fed's rate cut.
Although Trump insists that the U.S. is not going into a recession, his desire for more interest rate cuts indicates that he is worried about the economy slowing down. On Thursday, Trump tweeted, "The Economy is doing GREAT, with tremendous upside potential! If the Fed would do what they should, we are a Rocket upward!"
But some economists, including Robert Reich, have been warning that there is a strong possibility the U.S. will head into a recession when the "sugar high" of the GOP's 2017 corporate tax cut wears off.