Venezuela Factions Agree To 'Exploratory Meeting' Aimed At Ending Crisis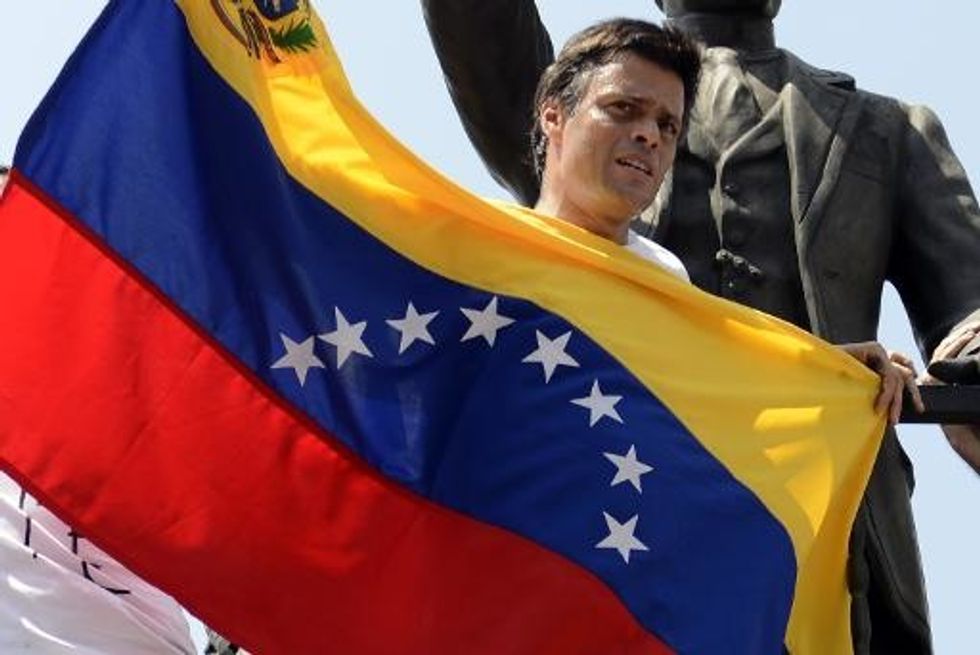 By Jim Wyss, The Miami Herald
BOGOTA, Colombia — Venezuela's coalition of opposition parties on Tuesday said it had agreed to an "exploratory meeting" with the government that might lead to formal talks aimed at ending the country's two-month-long political crisis.
In a statement, Ramon Guillermo Aveledo, the executive director of the coalition known as the MUD, said his group had been informed that the government was willing to discuss their agenda and had agreed to mediation by a third party.
"In that context, we agree to … an exploratory meeting with the aim of establishing the conditions for a public dialogue with a date and hour to be determined," Aveledo said.
The statement comes as foreign ministers of the Union of South American Nations, or Unasur, have been trying to bring both parties to the table. If the meeting does take place, it might help bring an end to anti-government protests that have left at least 39 dead on both sides of the political divide and paralyzed parts of the country.
On Monday, President Nicolas Maduro announced that he would be meeting with the MUD on Tuesday. But the opposition said that, while it favored dialogue, it needed guarantees to negotiate, including a fixed agenda, and that the meeting be mediated and televised. In prior days, the opposition had also called for the release of all "political prisoners" before sitting down at the table. It's unclear if that condition still stands.
Since the protests began in earnest Feb. 12, the government has arrested three opposition mayors and Leopoldo Lopez, the head of the Voluntad Popular political party. More than 2,285 protesters have also been temporarily detained and 192 are still in jail, according to government figures.
While the MUD does represent an important portion of the opposition, it doesn't speak for all of it. And it's likely that some factions will not join the talks.
Antonio Ledezma, the mayor of metropolitan Caracas, told Union radio Tuesday that he was skeptical of the government's intentions.
"For me, it's one thing to engage in dialogue, and it's another to surrender," he said. "What does the government want? The surrender of the democratic alternative, or to open a path toward living in harmony?"
What began as student-led protests in early February to decry soaring crime and a failing economy evolved into a nationwide demonstration that has rattled the year-old Maduro administration. Maduro has accused the United States and other governments of using the protests in hopes of toppling his socialist government.
AFP Photo/Leo Ramirez