Venezuelan Intelligence Agents Charged In Protest Deaths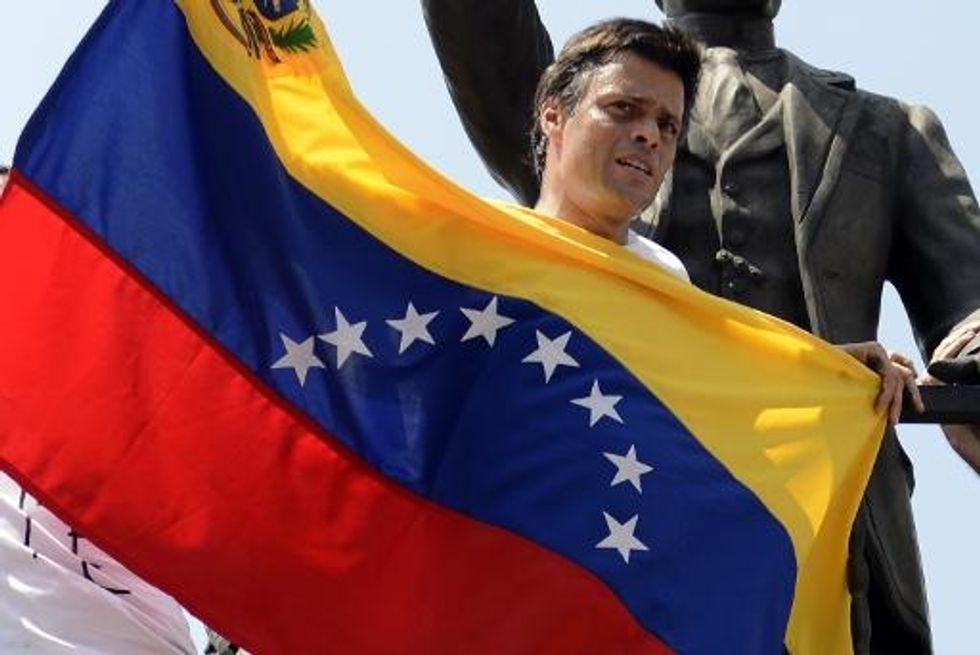 CARACAS, Venezuela — Five Venezuelan intelligence agents have been arrested and charged in the deaths of two people on Feb. 12, when the ongoing wave of protests against the government started, the attorney general's office said Wednesday.
The five were charged with premeditated homicide, unlawful use of an official weapon and obstruction of justice and other counts in the deaths of Bassil Da Costa and Juan Montoya, who were shot after an opposition protest turned violent, the attorney general's office said.
Three people died and 66 were injured in the Feb. 12 rally, sparking protests that continue against the government of Venezuelan President Nicolas Maduro.
The five men, who were arrested Monday, are to remain in custody at the headquarters of Sebin, Venezuela's intelligence agency, the attorney general's office said. Two other Sebin agents are under arrest for weapons violations in connection with the deaths and are expected to face similar homicide charges.
Maduro said last week that Sebin agents had disobeyed orders to remain at their headquarters during the protest, instead going armed into the streets. Sebin director Manuel Bernal was sacked on Feb. 18.
At least 13 people have died since Feb. 12 in the protests in Venezuela.
The Venezuelan government accuses the opposition of attempting a coup d'etat to topple Maduro, the hand-picked successor to left-wing populist Hugo Chavez, who died in office in March 2013. Maduro narrowly won a presidential election in April.
Opposition politician Leopoldo Lopez was arrested Feb. 18 as the leader of the alleged revolt. The opposition has denounced disproportionate use of force against the protests and attacks on demonstrators by armed government supporters.
AFP Photo/Leo Ramirez