Venture Capitalist Insists 'Six Californias' Ballot Measure Is For Real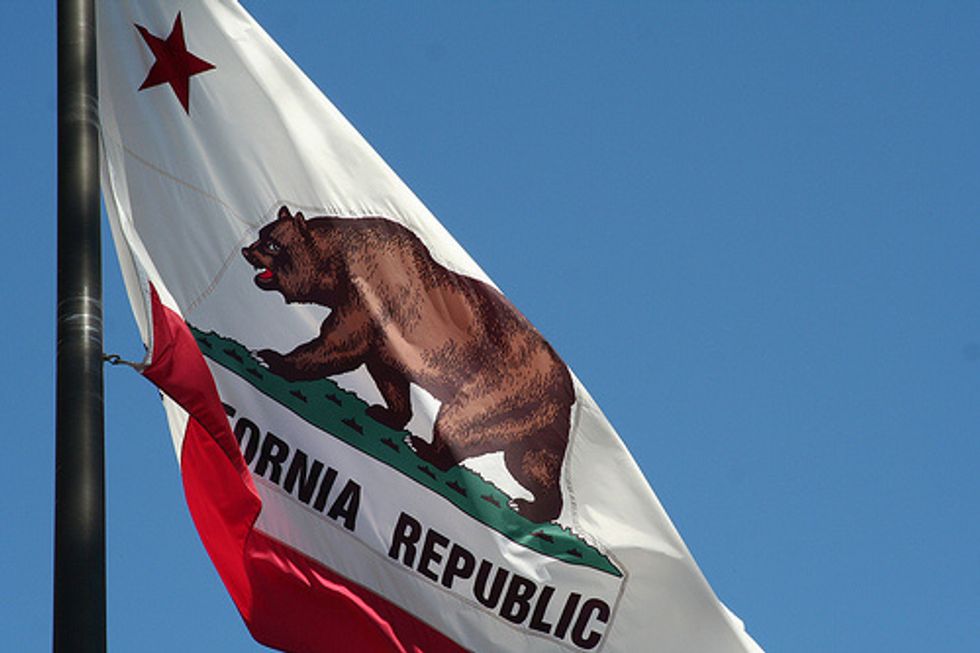 By Josh Richman, San Jose Mercury News
SAN MATEO, Calif. — Venture capitalist Tim Draper insisted again Monday that he's not just joking about his proposal to split California into six states.
The secretary of state has now given Draper the go-ahead to start collecting signatures for his ballot measure, but the Silicon Valley tech investor offered mostly off-the-cuff answers at a news conference Monday when asked how he would run or fund a campaign that has generated plenty of media attention and a huge dose of "Is he really serious?" suspicion.
Draper said he hasn't yet decided whether to try for this November's ballot — for which he'd effectively have to gather almost 808,000 voters' signatures by mid-April — or try to put it on the 2016 ballot.
"What I'm proposing here is to bring us closer to our government," he said. "We are all better off with more local government — local government is more efficient, it's more effective, it represents us better."
In areas from schools to prisons to public infrastructure, "we spend the most and we get the least" in California, said Draper, 55, of Atherton. "Leaving California the way it is, the status quo, is a crime."
His proposed measure would split California into six states, each with its own government; much of the San Francisco Bay Area, plus Santa Cruz and Monterey counties, would become the state of Silicon Valley.
The northernmost parts of the state would become the state of Jefferson, as some counties up there have wanted for years; some North Bay counties would become part of North California; Stockton, Fresno and Bakersfield would be among Central California's largest cities; Los Angeles, Ventura and Santa Barbara would wind up in West California; and San Diego would anchor South California.
Each new state would determine its own type of government; dividing California's existing debt either would be negotiated among them or divided among them according to population.
If California voters approve the measure, splitting the state still would require action by Congress. "But once it gets passed, I believe there will be some strong momentum," Draper said Monday, adding perhaps New York, Florida and Illinois might decide to split, too.
"I have worked on this for years," he said, adding he has taken time off from his global venture capital firm, Draper Fisher Jurvetson, to make a contribution to society — and this is it. "This is something I just have to do, I just feel it."
Draper, who spent $20 million on an unsuccessful school-voucher ballot measure in 2000, said he isn't interested in running for governor of Silicon Valley or any other office real or imagined — a question raised by critics who say this proposed measure is little more than a ham-handed political publicity stunt.
Calfornia's beauty and strength is rooted in its size and diversity, said Rep. Eric Swalwell (D-Pleasanton.) "Six Californias is a foolhardy plan to tear that apart," Swalwell said.
Even getting on the ballot seems like a long shot, given that Draper said Monday he hopes to spend "as little as possible" to accomplish this. "I've got a whole bunch of people who are willing to raise money for this," he claimed, refusing to name any.
Draper has until July 18 to gather signatures from 807,615 registered voters in order to put the measure on the ballot. But in order to put it on this year's ballot, he'd basically have to submit signatures to county registrars by April 18 so they and the secretary and state can certify the measure by mid-year; otherwise, it'll wait for 2016.
Corey Cook, a University of San Francisco political expert, said he's "very skeptical" that this is going anywhere, particularly if voters view this through their own self-interest — for example, Central California would probably have the highest poverty rate of any state in the nation while Silicon Valley probably would become the richest.
Dan Newman, a veteran Democratic campaign consultant, called the idea "silliness," though it could be a full-employment act for people like him. "The thought of California having a dozen U.S. Senate races and six gubernatorial campaigns does have a certain appeal to some of us," Newman said.
Photo: Amy The Nurse via Flickr