Veteran Stunt Pilot Dies In Crash At California Air Force Base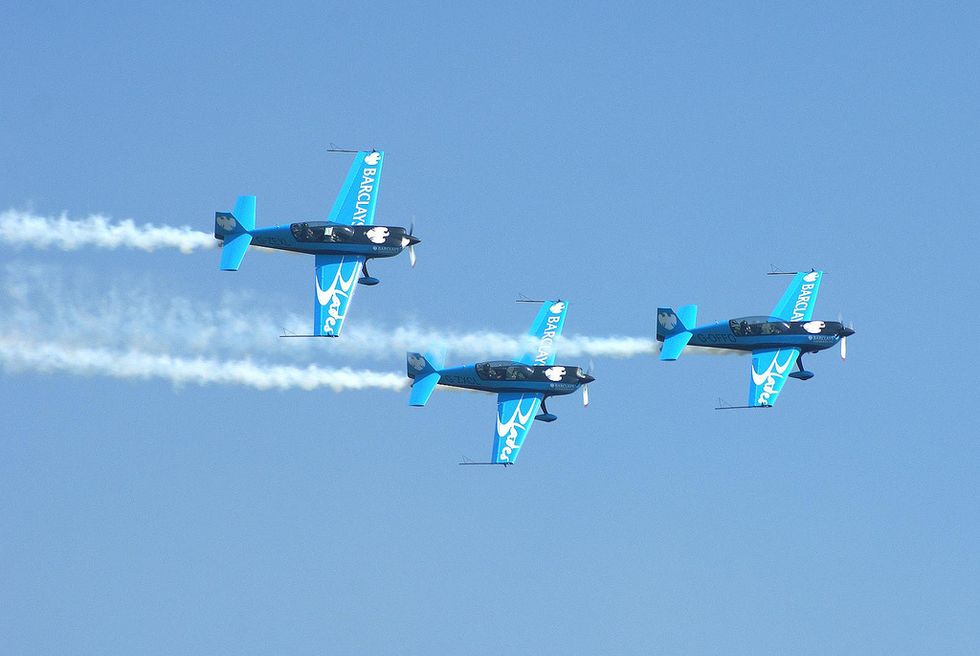 Marisa Gerber, Los Angeles Times
Officials have confirmed veteran stunt pilot Eddie Andreini was killed when his plane slammed into the tarmac and burst into flames Sunday during an air show at Travis Air Force Base in Northern California.
Andreini's vintage Stearman biplane crashed while performing an aerial trick during the two-day Thunder Over Solano show, according to a statement from the public affairs office at the base.
Andreini, 77, began flying at 16 and had flown in almost a thousand performances, which were described on his website as a close-to-the-crowd experience.
"Your audience will be thrilled at the sight of this huge biplane performing double outside loops, square loops, torque rolls, double snap rolls," the website reads.
On Travis Air Force Base's Facebook page, officials announced that the event had been canceled. Spectators were asked to submit video and pictures that could help investigators piece together what happened in the moments before the crash.
Officials from the Federal Aviation Administration were on scene Sunday evening to help with the investigation, which is being led by the National Transportation Safety Board.
Martin Pettitt via Flickr