Video: How Trump's Hair Really Works
@AlterNet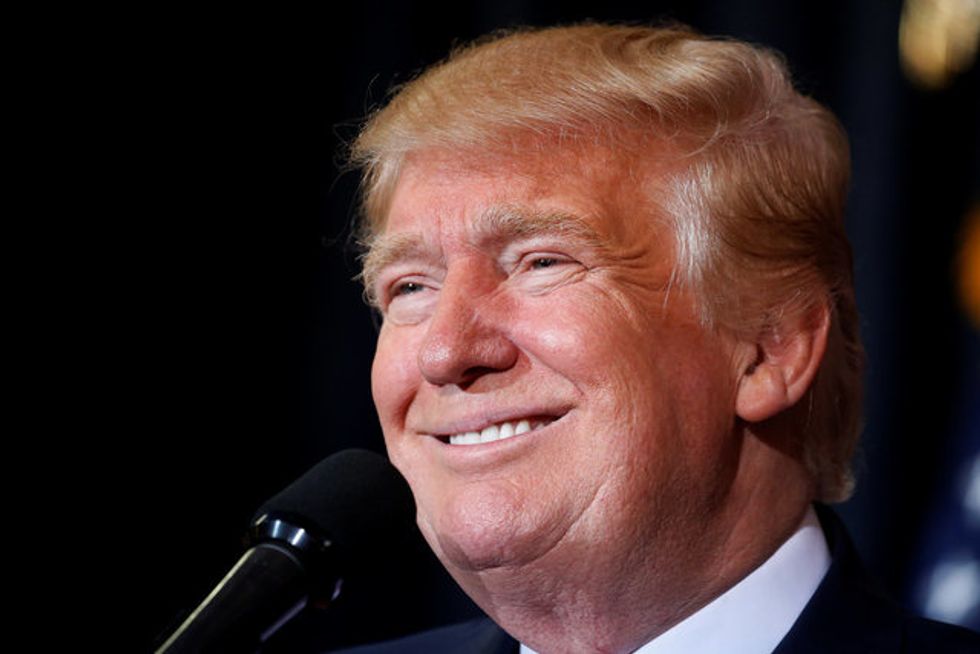 Reprinted with permission from AlterNet.
President Donald Trump's bizarre hair has been a point of speculation for many years. He's long insisted the hair is his own, not a strange wig.
A new video of Trump boarding Air Force One reveals that the president has perhaps the most bizarre combover ever created.
The strong winds created by the aircraft caused Trump's hair to flap off the back of his head, revealing his scalp and real hair pattern in the process.
Like his presidency, Trump's hair appears to be both real and a farce.
at first i didnt think this could possibly be real but…. i think it is? https://t.co/zlm8V0z8hr

— Ashley Feinberg (@ashleyfeinberg) February 7, 2018
like pic.twitter.com/Rt5PwAcYGH

— Ashley Feinberg (@ashleyfeinberg) February 7, 2018