Virginia Gov. McAuliffe: I'm Getting Rid Of Confederate Flag License Plates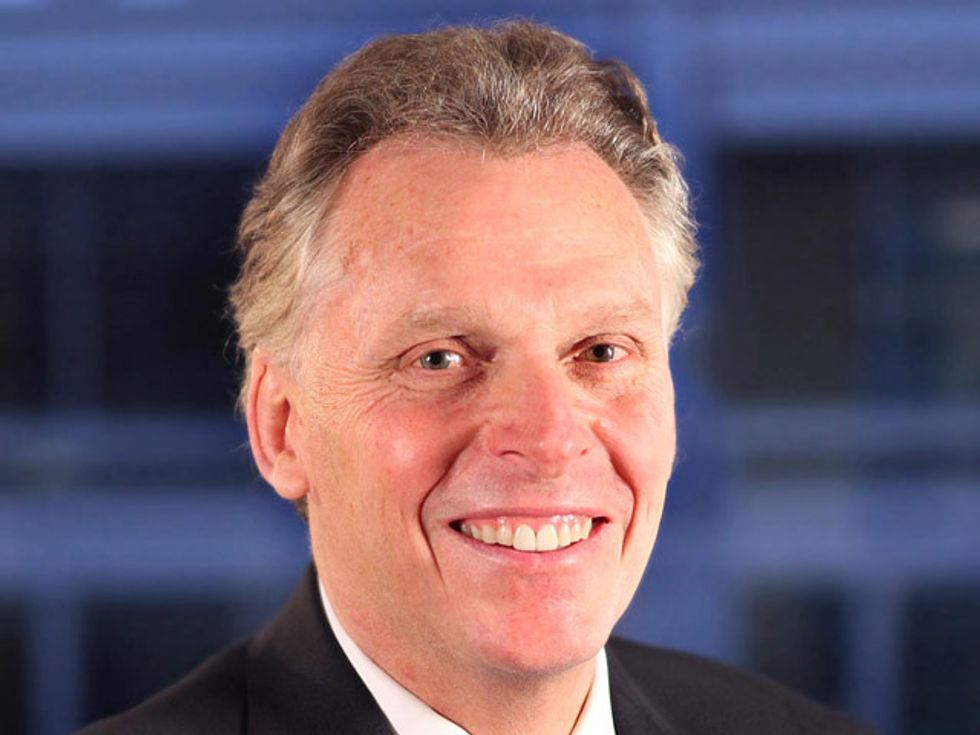 Virginia governor Terry McAuliffe (D) announced Tuesday morning that he is moving to end the state's specialty license plates that feature the Confederate flag emblem — and, further, that he will act to remove currently issued plates as well.
"Although the battle flag is not flown here on Capitol Square, it has been the subject of considerable controversy, and it divides many of our people," McAuliffe said in a statement. "Even its display on state-issued license tags is, in my view, unnecessarily divisive and hurtful to too many of our people."
McAuliffe further explained that state legislation authorizing license plates for the Sons of Confederate Veterans was first passed in 1999, but specifically barred the display of the Confederate emblem itself. However, the group then sued in the federal courts, and further won the right on free-speech grounds to keep it on the specialty plates.
(A Confederate group suing for its personal freedoms in a United States federal court could be seen as ironic.)
However, McAuliffe said he has now been empowered by a U.S. Supreme Court decision handed down last week, which upheld the state of Texas' power to refuse to issue Confederate license plates. The 5-4 ruling was issued by liberal Justices Stephen Breyer, Ruth Bader Ginsburg, Sonia Sotomayor, and Elena Kagan — plus conservative Justice Clarence Thomas, the only African-American currently serving on the Supreme Court.
McAuliffe elaborated on the steps he is now taking in the wake of the recent massacre of nine black churchgoers in South Carolina, and the subsequent political actions against the Confederate flag in that state, plus the opportunity offered by this Supreme Court case:
"First, this morning I asked the Attorney General's office to take steps to reverse the prior Court ruling that requires the Confederate flag be placed on state license plates.

"Second, I have directed Secretary of Transportation Aubrey Layne to develop a plan for replacing the currently issued plates as quickly as possible.

"These steps will, I hope, make clear that this Commonwealth does not support the display of the Confederate battle flag or the message it sends to the rest of the world."
Photo: Terry McAuliffe via Facebook