Walker: 'We Can Make Our Country Great Again'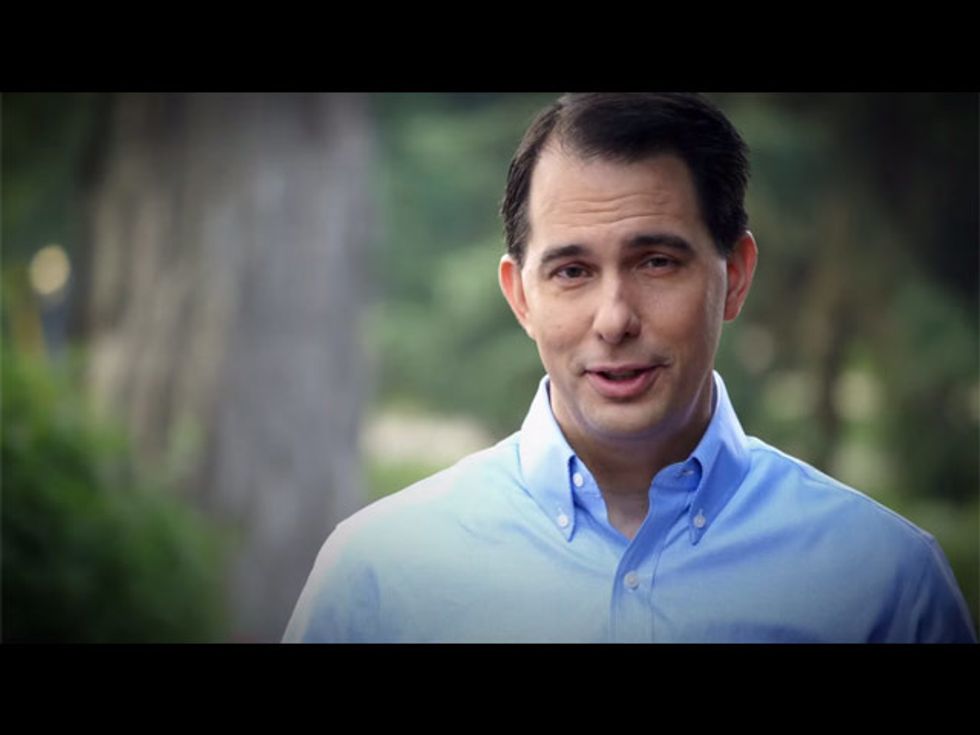 Wisconsin governor Scott Walker (R-WI) is laying out his presidential campaign approach, pitching himself to the Republican base as a proud conservative champion who won't compromise.
"In the Republican field, there are some who are good fighters, but they haven't won those battles. There are others who've won elections, but haven't consistently taken on the big fights," Walker says in his announcement video, posted Monday morning, touting his battles with labor unions that led to a recall election.
"We showed you can do both. Now, I'm running for president to fight and win for the American people — without sacrificing our principles. We won three elections in four years, in a blue state. We did it by leading. Now we need to do the same thing for America. It's not too late — we can make our country great again."
Hey, wait a second — that's Donald Trump's slogan now!