Wall Street: Impeachment Wouldn't Disturb Markets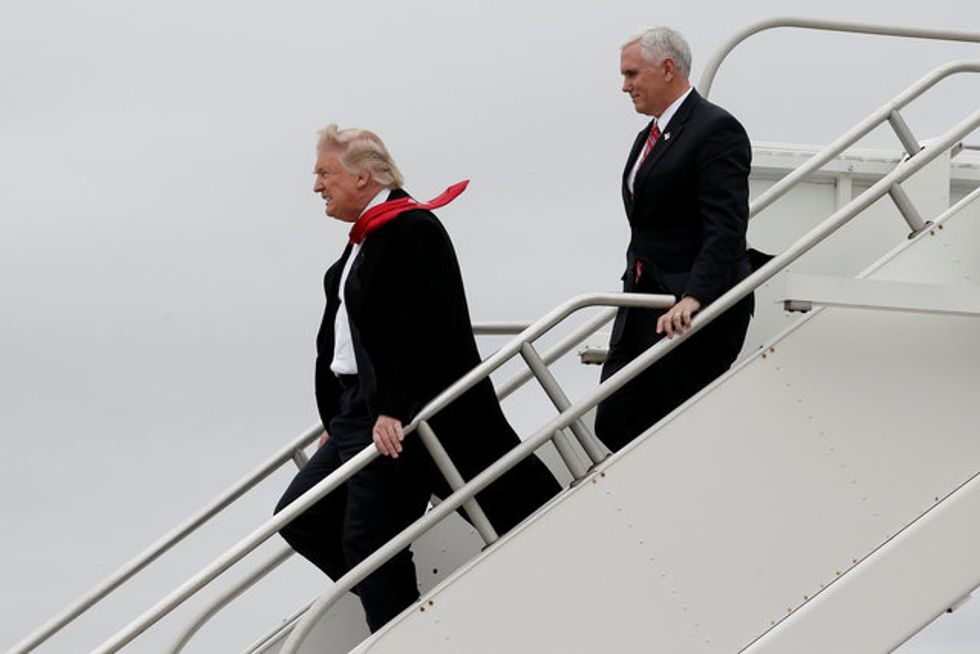 Reprinted with permission from Shareblue.
Wall Street experts are not impressed by Trump's threat that the stock market will crash and Americas will be thrown into poverty if he's impeached, Politico's Ben White reports.
The "consensus" among Wall Street figures, White writes, is that the strong stock market could easily survive Trump's impeachment and removal.
What's more, Trump leaving the White House early could even cause a "relief rally," since investors would no longer have to worry about the economic harms of Trump's trade war or his general unpredictability.
"I'm not sure the market would be all that upset by Trump being forced to leave," Jim Paulsen, chief investment strategist at the Leuthold Group, told Politico. "Many Republicans might welcome it."
In an interview broadcast Thursday morning, Trump told "Fox & Friends" host Ainsley Earhardt, "If I ever got impeached, I think the market would crash, I think everybody would be very poor."
But Trump's legal troubles appear to be baked into the market already.
"Markets now move very little on news of fresh legal trouble for Trump," White notes, partly because "the economic and stock market recoveries long predate Trump's presidency and would probably live on without him."
Indeed, President Obama left Trump with a stock market that grew almost 150 percent during his eight years in office.
Yet Trump has squandered much of that momentum with reckless decisions like his trade war. After experiencing 25 percent growth in 2017, the stock market has only increased by a net of 4.1 percent in 2018.
The fact that Trump's former fixer, Michael Cohen, just implicated Trump in the commission of federal crimes clearly has Trump grasping at straws.
But if Trump thinks the threat of a stock market crash is going to save him from impeachment, he should think again.
The market's just not that into him.
Published with permission of The American Independent.