Walmart's Wage Increase A Sign Of Booming Job Growth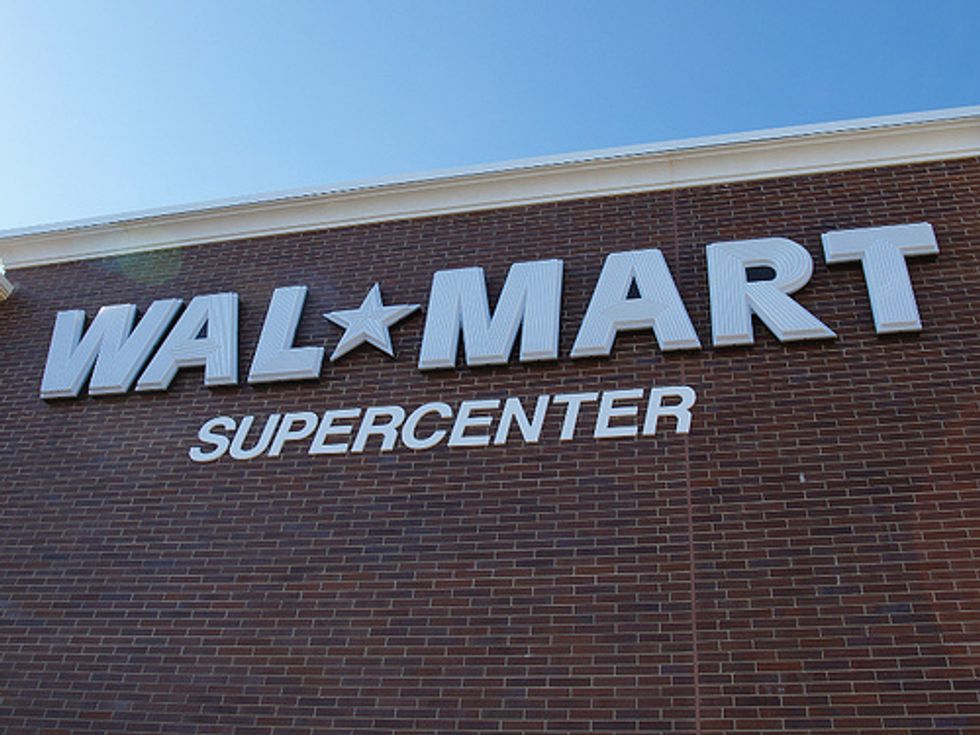 By Mark Zandi, The Philadelphia Inquirer (TNS)
The great American job machine is back in high gear. Job growth is booming, unemployment is falling fast, and Walmart's recent decision to increase wages for many of its employees is a precursor to bigger pay increases for a lot more workers.
Recent job growth has been extraordinary. More than 3 million jobs were created over the past year, and more than 1 million in just the past three months.
This is the strongest growth since the apex of the technology boom 15 years ago, and is approximately three times the job growth necessary to absorb workers who enter the labor force in a typical year.
Early in the economic recovery, most of the new jobs were in the low-paying retail and hospitality industries. Job gains are now across all pay scales. Higher-paying construction, manufacturing, transportation, health-care, and professional services industries are adding to payrolls.
The new jobs are also almost all full-time. The number of part-time jobs hasn't changed much over the past several years.
The surge in job openings in recent months also foretells continued strong job growth. More than 5 million positions, a record, are open nationwide, up from 4 million a year ago, with nearly every industry adding open spots.
Layoffs remain near record lows. While some increase in layoffs in coming months wouldn't be surprising because of fallout from the oil price collapse on the energy industry, any increase should be modest.
Quits are on the rise, another good sign. Workers won't leave their current job unless they feel good about finding another one. Twenty-something millennials, many of whom got their first job in the worst of times and at low salaries, are especially quick to move.
There has been much hand-wringing over what the recent wild swings in global commodity and financial markets mean for U.S. growth and jobs. They shouldn't mean much. There will be no net impact on jobs from all the crosscurrents created by the plunge in oil prices, the decline in long-term interest rates, and the surge in the value of the U.S. dollar.
Prospects for a substantial increase in housing construction also augur well for job creation. Home building collapsed in the housing bust and has not kept pace with the demand for new homes ever since. A housing shortage is quickly developing. Builders will ultimately put up more homes, and more home building means more jobs in many parts of the country.
At the current pace of job growth, the still uncomfortably large number of involuntarily unemployed and underemployed will get back on the job quickly. If all goes reasonably well, the economy will be back to full employment — everyone who wants a full-time job will have one — by next summer.
Wage growth, which has been slowly edging higher, should pick up more substantially as the economy approaches full employment. Wage gains to date have been somewhat more tepid than expected, even accounting for the remaining slack in the job market. But if history is a reasonably reliable guide, wage growth won't be kept down for much longer.
This is a long time coming. It's been more than a decade since the economy was last at full employment, and that was only for a brief time. Workers have been more or less on the defensive ever since President Ronald Reagan broke the air traffic control union in the early 1980s.
Wage increases for Walmart workers may also be a seminal event, this time signaling labor's comeback. Indeed, the economy's biggest problem in just a few years will likely not be unemployment; it will be a serious labor shortage.
Aging baby boomers are beginning to retire en masse, and while more millennials are starting work, the nation's labor force will soon all but stop growing. There will be an especially acute dearth of skilled workers, hurting the innovation and entrepreneurism that is vital to our economy's long-term growth.
Investing more in educating and training our workforce is the most obvious solution to this problem. Targeting this investment in the least skilled would also address the increasingly wide gap in incomes and wealth.
Immigration reform that allows the world's best and brightest who come here for school to stay after they graduate to work would also be an economic boon. By making the gutsy move to come here, they are by definition enterprising individuals who are more likely to start new companies that will be fountains of job growth and wealth.
It is difficult to envisage what could short-circuit the U.S. job machine, at least any time soon. Certainly the global economy is shaky and geopolitical threats abound. If wage growth revives as anticipated, the Federal Reserve will soon begin to raise short-term interest rates. This could create more volatility in financial markets than anticipated, hurting investment and other risk-taking.
But while things could go wrong, they would have to go very wrong to derail the U.S. job market.
Mark Zandi is chief economist of Moody's Analytics. He wrote this for the Philadelphia Inquirer.
Photo: Ron Dauphin via Flickr