Was Kennedy A Conservative? Well…Ronald Reagan Saw Marx And Hitler In JFK's 'Bold New Program'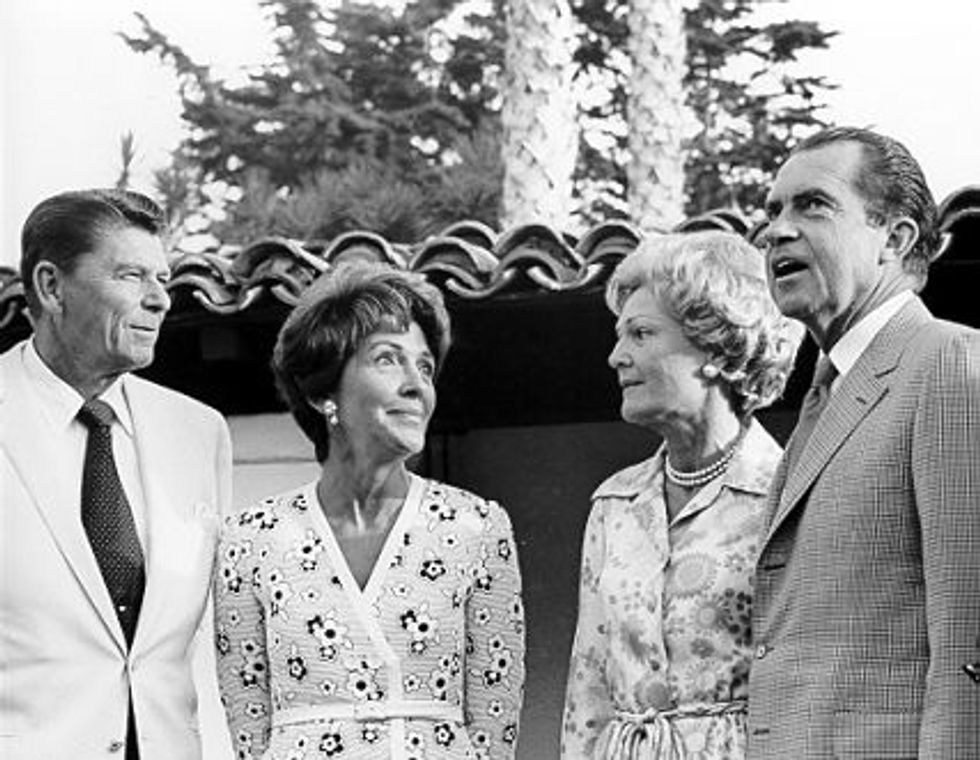 The opportunistic right-wing campaign to claim John Fitzgerald Kennedy as a "conservative" on the 50th anniversary of his death never made much sense — and may now perhaps conclude with a quotation from the ultimate Republican authority: their most revered presidential hero, Ronald Wilson Reagan.
In a 1960 letter to the somewhat less heroic Richard Milhous Nixon, then running as the GOP presidential nominee against the liberal Massachusetts senator, Reagan vented his private opinion about Kennedy's ideology in full with comparisons to a couple of other historical figures:
Shouldn't someone tag Mr. Kennedy's 'bold new imaginative program' with its proper age? Under the tousled boyish haircut it is still old Karl Marx — first launched a century ago. There is nothing new in the idea of a government being Big Brother to us all. Hitler called his state 'State Socialism,' and way before him it was relevant benevolent monarchy.
Whatever the quality of Reagan's analogies, they were clearly not meant as compliments to the Democratic presidential nominee, but reflected the dominant view of JFK among the conservatives of that era. The letter to Nixon is quoted in The Right Moment: Ronald Reagan's First Victory and the Decisive Turning Point in American Politics (Simon & Schuster, 2000), by Matthew Dallek.