Washington Mayor Ousted In Primary Race
@AFP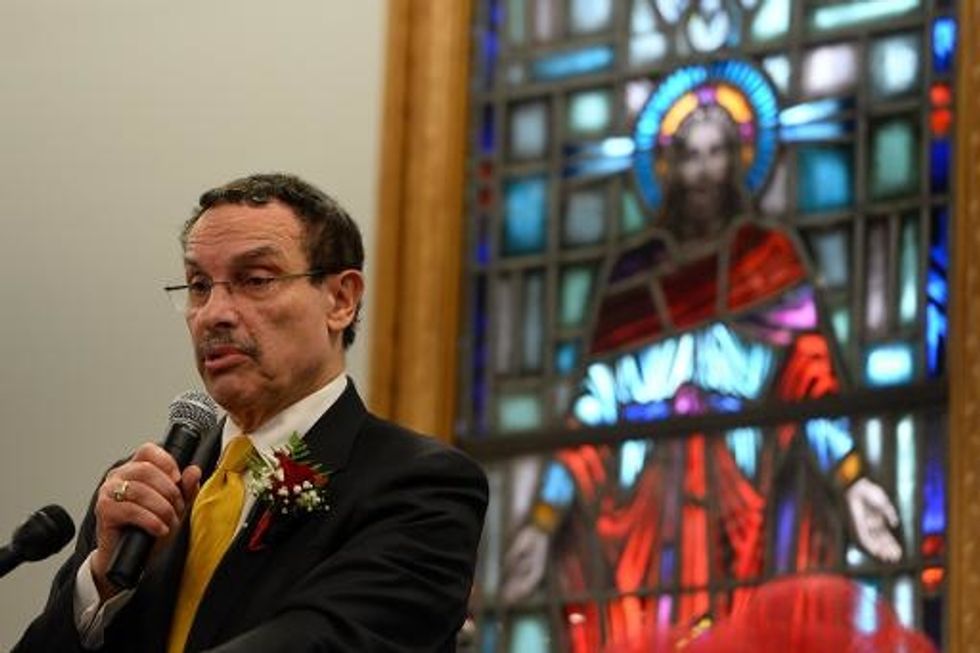 Washington (AFP) – Washington Mayor Vincent Gray lost his bid to run the U.S. capital city for a second term late Tuesday, bumped from the job by city councilwoman Muriel Bowser.
With 100 percent of precincts reporting, the D.C. Board of Elections announced challenger Bowser earned 44 percent of the vote in the Democratic primary, compared with Gray's 33 percent. Several other candidates earned between 0 and 12 percent of the vote.
Gray conceded the race around midnight, the Washington Post reported. Voter turnout was muted.
The mayor had been dogged by a federal investigation into apparent wrongdoing in his victorious 2010 campaign, a probe which earned him ugly headlines in the run-up to the primary.
Washington is heavily Democratic, and while Bowser still must face off against a challenger, general elections in the city are rarely close affairs.
However, with independent city council member David Catania on the ballot it is expected to be the most competitive general election in years.
Bowser, a little known council woman from the city's Ward 4 when she launched her campaign one year ago, took to the stage in front of her supporters as the results slowly trickled in.
"I know a thing or two about winning a race," Bowser said, according to the Washington Post. "You go to all eight wards, you talk to a lot of energetic people."
With Washington as the federal capital, Congress has jurisdiction over the city. While most local affairs are managed by the city council and executive, Congress can step in to exercise greater oversight, a situation that can lead to friction between the city and U.S. authorities.
AFP Photo/Jewel Samad