WATCH: As Scott Brown Moves To New Hampshire, Republicans Attack Shaheen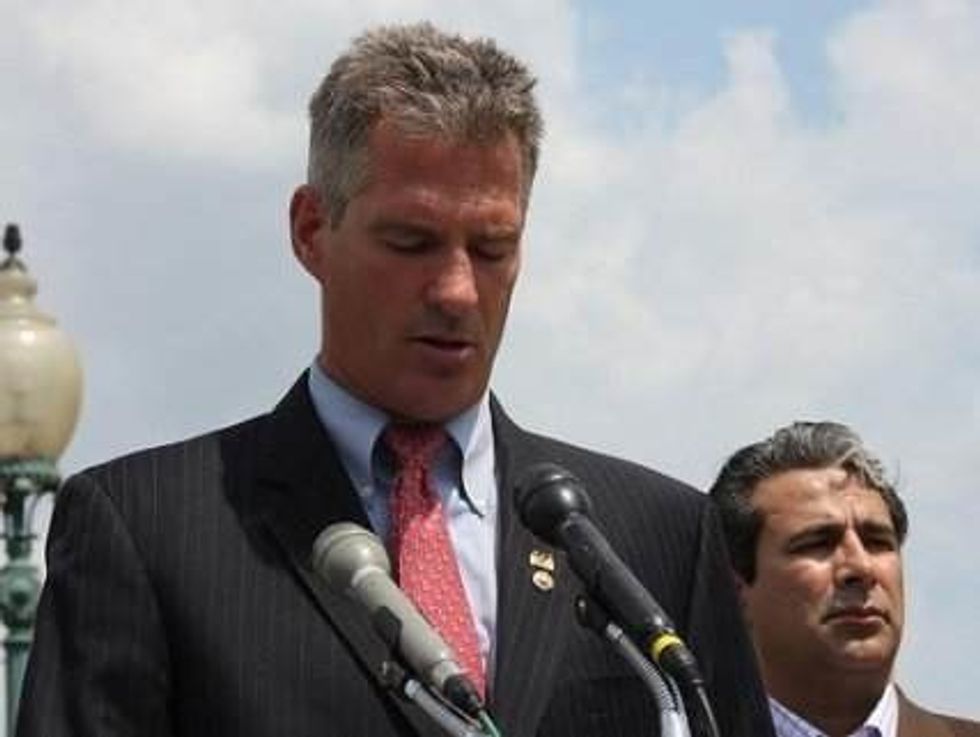 Former senator Scott Brown (R-MA) reportedly plans to move to New Hampshire, furthering speculation that he will challenge Senator Jeanne Shaheen (D-NH) in her 2014 re-election bid.
Brown has become a near-ubiquitous presence in New Hampshire politics since losing his 2012 re-election campaign by 8 percent to Senator Elizabeth Warren (D-MA). Brown has donated money to the New Hampshire state Republican Party, appeared at public events across the state throughout the fall, and most recently agreed to headline the New Hampshire Republican State Committee's annual holiday party on December 19.
Polls suggest that Brown would be the strongest challenger to Senator Shaheen, but he would still be fighting an uphill battle. A Brown campaign would have to fight off accusations of carbetbagging; the former senator would certainly have to explain why he chose to seek a Senate seat in New Hampshire rather than run again in his native Massachusetts. He would also have to answer questions about his record in the Senate, which may be too conservative for a state in which President Barack Obama defeated part-time New Hampshire resident Mitt Romney by 6 percent in 2012. Additionally, Shaheen — who served three terms as governor before being elected to the Senate in 2008 — is a relatively popular incumbent; the most recent poll of New Hampshire, conducted in October by WMUR, found that 57 percent of New Hampshirites view Shaheen favorably, while just 22 percent have an unfavorable opinion of her.
In anticipation of a tough race, the Ending Spending Action Fund — a conservative SuperPAC funded by billionaire Joe Ricketts — announced on Monday that it would begin airing a television ad attacking Shaheen's support for the Affordable Care Act. Although the ad is not as attention-grabbing as the SuperPAC's most famous idea — a proposed 2012 ad that would have branded President Obama as a "metrosexual, black Abe Lincoln" — expect to see variations of its "if you like your senator, you can keep her; if you don't, you know what to do" line throughout the 2014 campaigns.
Photo: Talk Radio News Service via Flickr