WATCH: Bloomberg Group Ups Pressure On Toomey, Anti-Gun Reform Senators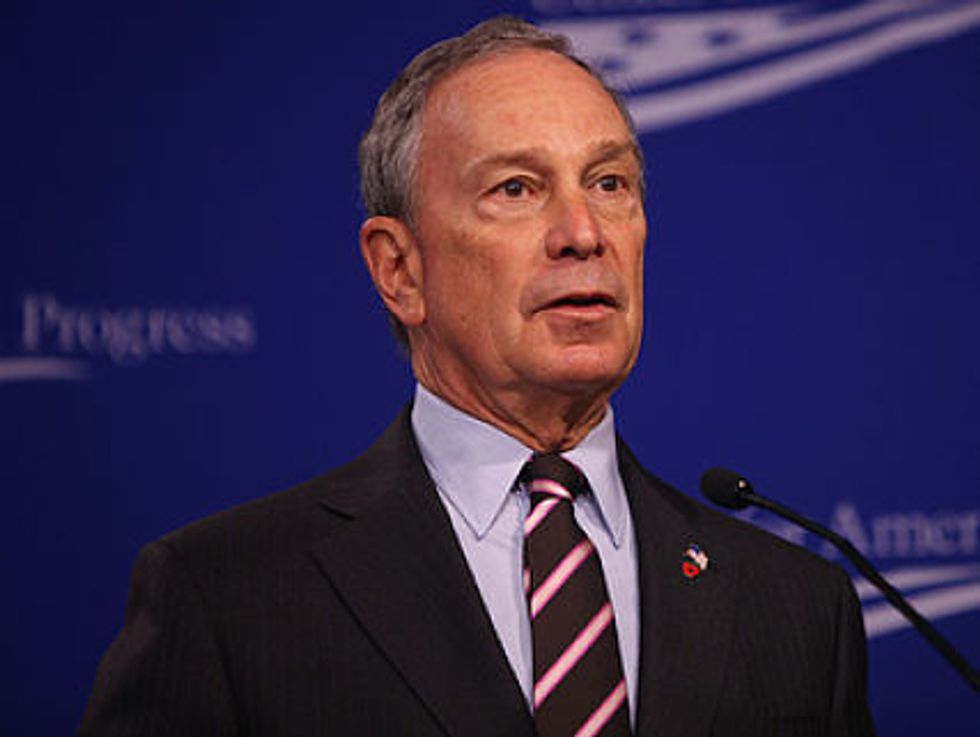 Mayors Against Illegal Guns, the reform group financed by New York City mayor and outspoken gun safety advocate Michael Bloomberg, is once again raising political pressure on Congress to strengthen gun laws.
On Tuesday, Bloomberg announced that the group would begin copying a successful tactic from the National Rifle Association by scoring congresspersons with "A" through "F" letter grades. According to a statement from Bloomberg and co-chair Mayor Thomas Menino of Boston, congresspersons will be scored on their stances on the National Instant Criminal Background Check System, concealed carrying standards, assault weapons, high-capacity ammunition magazines, anti-gun trafficking laws, and the Bureau of Alcohol, Tobacco, Firearms & Explosives, among other issues.
"For too long, the only voice that has been loud enough to influence Congress has been the Washington gun lobby's – that's how we've ended up with ineffective gun laws that have fueled our country's gun violence epidemic," Bloomberg said. "Now we're working to make sure that the voices of the more than 900 bipartisan mayors in our coalition – and the 90 percent of Americans who support common-sense reforms like background checks for all gun sales – are heard loud and clear. It's time for Congress to take action to save lives and protect our communities."
The plan marks the latest in a string of efforts to strengthen gun laws from Mayor Bloomberg, who has vowed to use his vast fortune as a counterweight to the NRA's well-funded lobby. Bloomberg, who is worth roughly $27 billion, has already spent $12 million on ads pressuring 10 senators on gun laws.
Mayors Against Illegal Guns also released a new ad Tuesday pushing Senator Pat Toomey (R-PA) on background checks.
"On gun safety, Pennsylvania has a strong background check system. But guns don't respect state borders," the ad says. "Now the U.S. Senate can pass comprehensive background check legislation that will stop criminals and the dangerously mentally ill from using loopholes to get guns."
"Senator Toomey understands how important that change is," the ad continues before showing a clip of Toomey voicing support for the policy and urging viewers to call his office.
Toomey, who is currently negotiating with Senator Joe Manchin (D-WV) on a bipartisan background check deal, is arguably the most important individual senator in the push to strengthen gun laws. Due to his reputation as a right-wing conservative, Toomey's involvement could provide political cover for other Republicans to sign on to a compromise bill.
Notably, Mayors Against Illegal Guns seems ready for a compromise, as opposed to more ambitious reform. The ad targeting Toomey calls for "comprehensive" legislation, but stops short of demanding universal background checks, which the group has vocally supported in the past.
Photo: Center for American Progress via Flickr.com