WATCH: Colbert Mocks Trump's Spam Emails To European Parliamentarians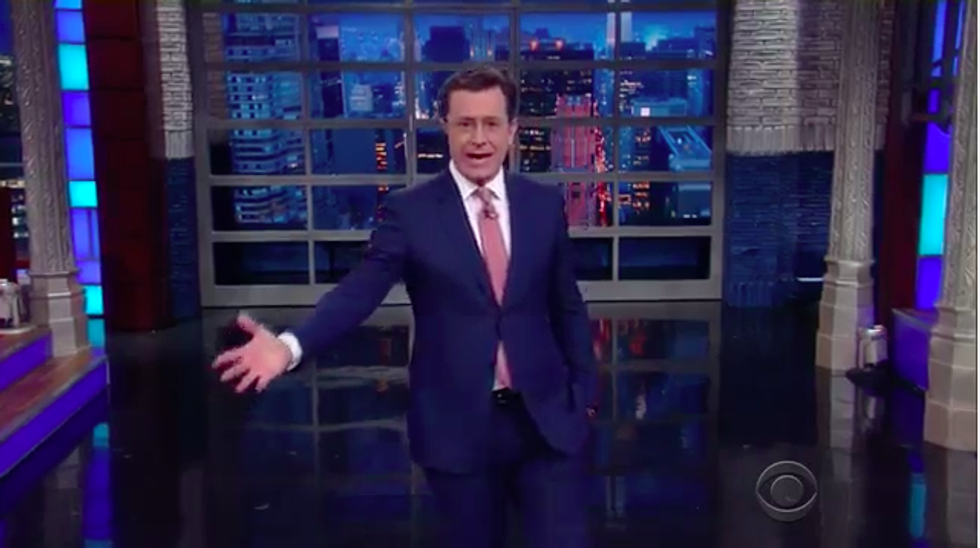 During his Wednesday night monologue, Stephen Colbert wondered if the presumptive Republican nominee Donald Trump actually has as much money as he says he does, since his campaign has been struggling to fundraise enough to stay viable.
The Late Show host described the Trump's campaign latest attempt at making some money – illegally emailing European parliamentarians asking for monetary contributions.
"The Trump campaign, in response to these low numbers, have amped up their fundraising, but it looks like they may have gone overboard… and overseas, because members of the British Parliament have been getting repeated emails from Trump asking for money… just five days too late," Colbert said, referring to the Brexit.
"I've got one of Trump's spam emails right here," Colbert tells the audience.
Photo and video: CBS/ The Late Show with Stephen Colbert