WATCH: This Is Why Democrats Shouldn't Suck Up To The NRA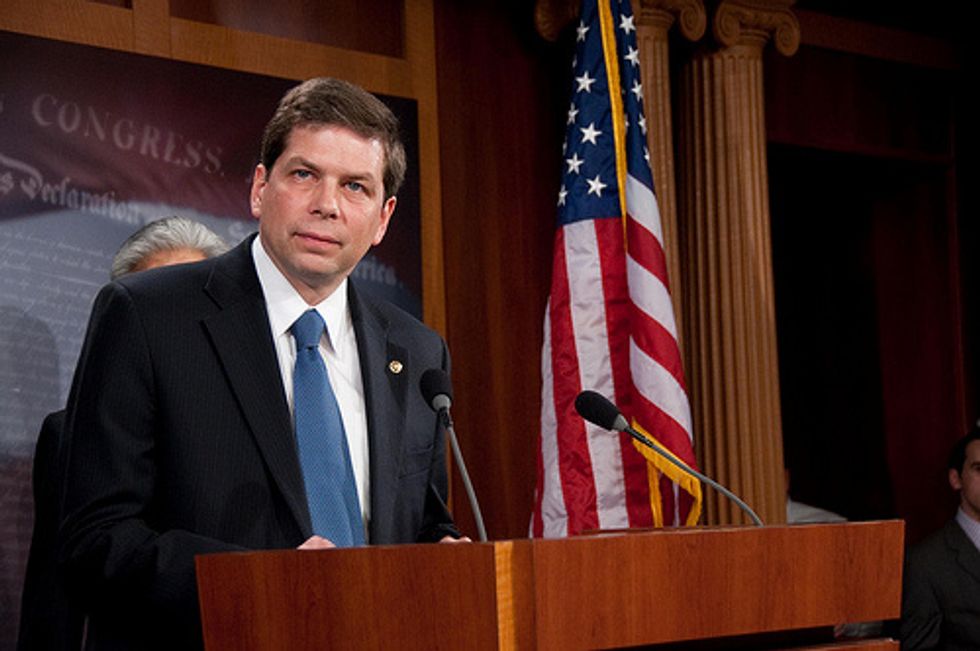 In April 2013, Alaska Democrat Mark Begich was one of 46 senators — and four Democrats — to vote against advancing the Manchin-Toomey amendment to expand gun sale background checks in the wake of the Sandy Hook Elementary School shooting, even though 90 percent of voters supported its goals.
At the time, Begich claimed that he voted to block the reform because "it's dangerous to do any type of policy in an emotional moment." But it seemed far more likely that Begich was trying to avoid the wrath of the National Rifle Association in what he knew would be a razor-thin 2014 re-election campaign.
So much for that.
In the latest attack ad from Begich's Republican opponent, Dan Sullivan, NRA instructor Elaina Spraker slams Begich as an opponent of the right to bear arms.
"How do you vote for Barack Obama's anti-gun judges and still say you support the Second Amendment?" Spraker asks, in reference to Begich's support for Supreme Court justices Elena Kagan and Sonia Sotomayor.
The ad underscores the futility of Democrats kowtowing to the gun lobby. The "gun rights" movement doesn't care that Begich held an "A" rating from the NRA, or that he worked hand in hand with the group to kill the most realistic chance in years to strengthen gun laws (Begich went so far as to co-sponsor a bill that could make it easier for the mentally ill to acquire firearms). They only care that he's a Democrat.
In fairness, the NRA has not directly waded into the Alaska Senate race (as it has in Arkansas, where the group's Political Victory Fund has endorsed and donated money to Republican congressman Tom Cotton, who is running against Democratic Senator Mark Pryor — another of the four Democrats to vote against Manchin-Toomey). But it seems unlikely to correct the record on Begich's Second Amendment support. Considering that the NRA has not endorsed a single Democratic Senate candidate — and that 96 percent of its sizable political spending has gone to Republicans — Begich shouldn't be holding his breath for help from his friends in the gun lobby.
At the end of the day, what did Begich get for supporting the NRA in its time of need? A torrent of brutalpress, a decline in his approval ratings, and attack ads claiming that he opposes the Second Amendment anyway.
If Begich voted to kill gun reform because he genuinely believes that requiring those who buy firearms at gun shows and online to undergo a background check is somehow a Constitutional threat, then he can rest easy knowing that he voted with his conscience. But if he voted the amendment down to protect his right flank in his re-election campaign, then his choice was not only cowardly, but a wasted effort as well.
Photo: SenateDemocrats via Flickr
Want more political news and analysis? Sign up for our daily email newsletter!