Watch Dutch Journalist Own Trump's Lying Ambassador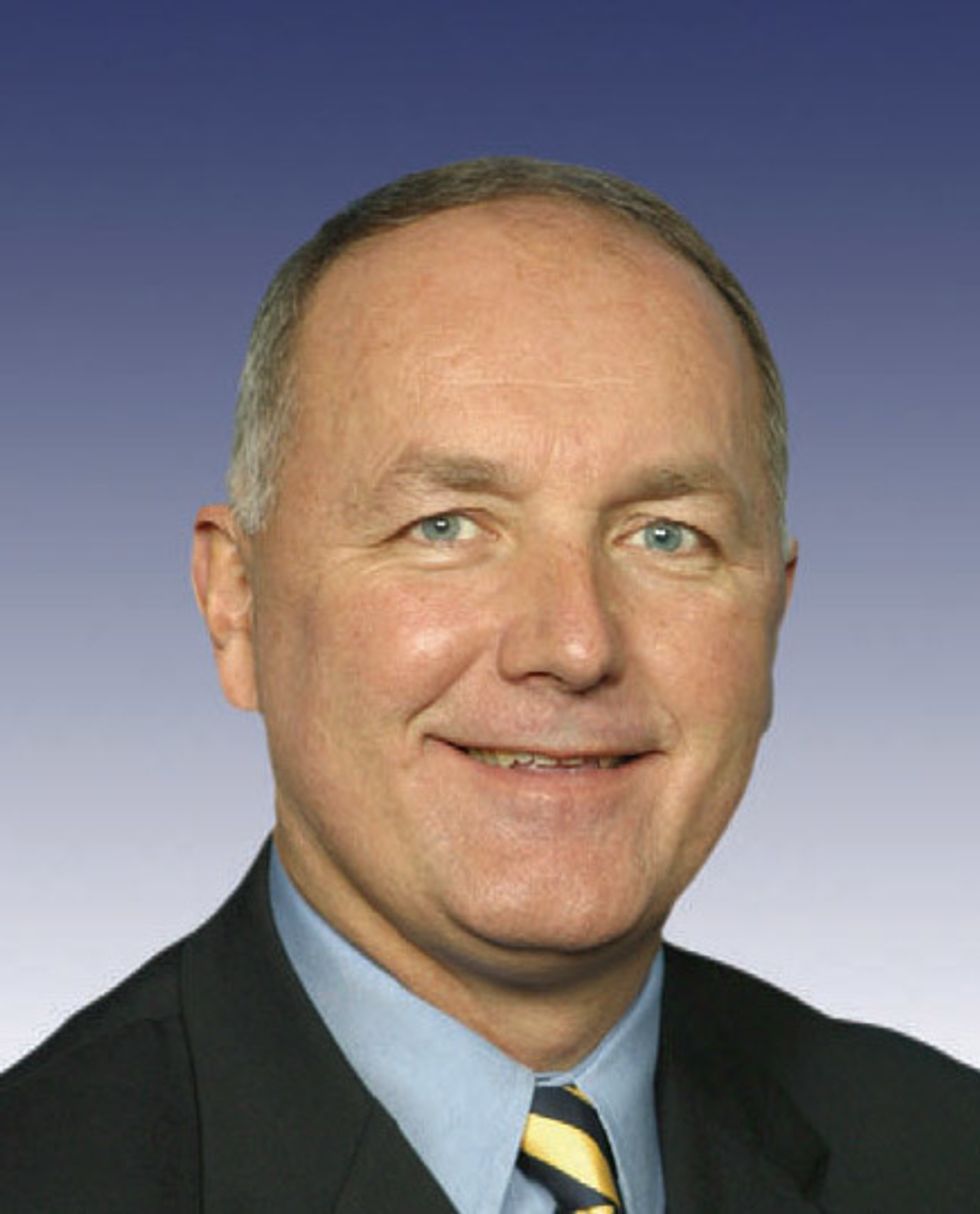 Reprinted with permission from AlterNet.
Pete Hoekstra, the man chosen by President Donald Trump to be America's ambassador to the Netherlands, was busted blatantly lying about his past statements by a Dutch journalist this week.
During an interview with Dutch reporter Wouter Zwart, Hoekstra was asked about past statements he'd made in 2015 about Muslims in the Netherlands setting fire to politicians and creating "no-go zones" within cities where Dutch police are too frightened to enter.
Hoekstra initially tried to deny ever making such statements.
"I didn't say that, that is actually an incorrect statement," Hoesktra insisted. "We would call it fake news. I never said that."
Zwart then proceeded to play a video clip of Hoekstra saying in 2015 that, "In the Netherlands, there are cars being burned, there are politicians that are being burned… and yes, there are no-go zones in the Netherlands."
"You called it 'fake news,'" the reporter pointed out.
"I didn't call that fake news," Hoekstra defensively replied. "I didn't use those words today… I don't think I did."
Watch the video below.
Just perfect.
Dutch journalist to new US Ambassador: you said there were 'no go zones' in Netherlands, where are they?
Ambassador: That's fake news, I didn't say that
Journalist: We can show you that clip now.
Ambassador: Err 😳🤥 pic.twitter.com/8ohIOzmYAc

— Sunny Hundal (@sunny_hundal) December 22, 2017
Brad Reed is a writer living in Boston. His work has previously appeared in the American Prospect Online, and he blogs frequently at Sadly, No! .