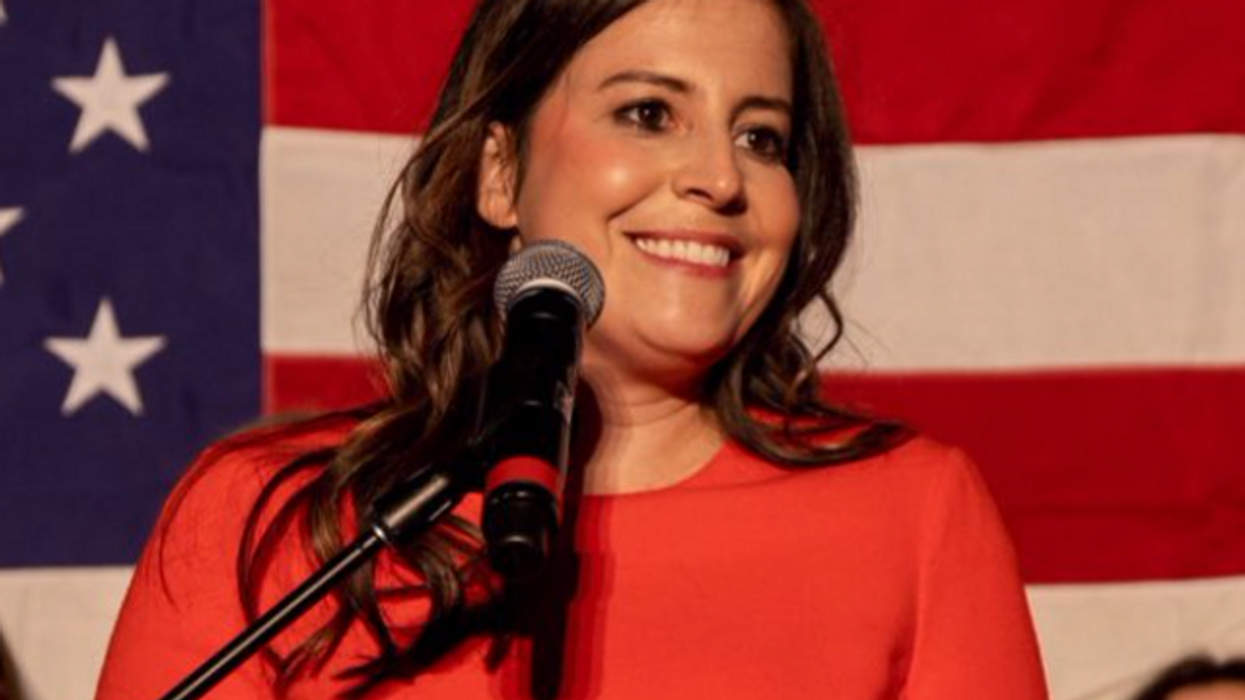 A new CNN report details secret back channel talks between House Republicans and Donald Trump in which the former president exerts pressure on his congressional allies to do his bidding.
According to CNN's sources, Rep. Elise Stefanik (R-NY) has emerged as House Republicans' point person for keeping Trump informed of their assorted investigations, and she recently promised the former president that the caucus would offer an "aggressive" response to Manhattan District Attorney Alvin Bragg's potential indictment of him for his 2016 hush-money payments to adult film star Stormy Daniels.
Rep. Marjorie Taylor Greene (R-GA), who serves on the House Oversight Committee, tells CNN that she also regularly spills details to Trump about Republicans' plans, and she says she's sometimes surprised at how much Trump already knows what's going on.
"I keep him up on everything that we're doing," she explains. "He seems very plugged in at all times. Sometimes I'm shocked at how he knows all these things. I'm like, 'How do you know all this stuff?'"
CNN notes that it is unprecedented for a party to essentially let itself be used as a "shield" to protect a former president who is under multiple criminal investigations.
As of this writing, Trump has still not been indicted on any criminal charges.
Reprinted with permission from Alternet.