Watch: John Oliver Can't Believe The Brexit Outcome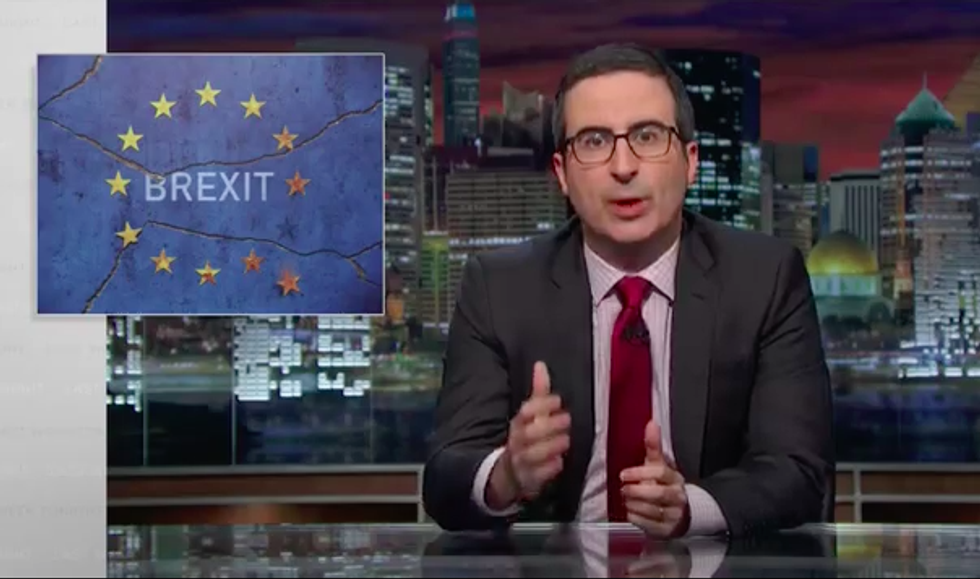 John Oliver expressed disbelief at the Brexit outcome on Sunday's Last Week Tonight.
The late night host, who had previously voiced his support for the UK remaining in the European Union, was particularly horrified at news that Google reported a spike in searches like "What does it mean to leave the EU?" and "What is the EU?"…after voting closed.
"That is clearly not good," Oliver said. "On the list of all time bad morning-after Googles, that's got to be up there with 'Can I get pregnant from mouth stuff?' and 'What is a swastika and how do you remove a tattoo?'"
Oliver also expressed anger at Brits who now regret voting for the Leave option, before warning Americans that "there are no f*cking do-overs" in major decisions like Brexit.
"You might think, 'Well, that is not going to happen to us in America. We're not going to listen to some ridiculously haired buffoon peddling lies and nativism in the hopes of riding a protest vote into power. Well, let Britain tell you, 'It can happen.'