Watch: Obama Delivers Eulogy For Charleston Pastor — Sings 'Amazing Grace'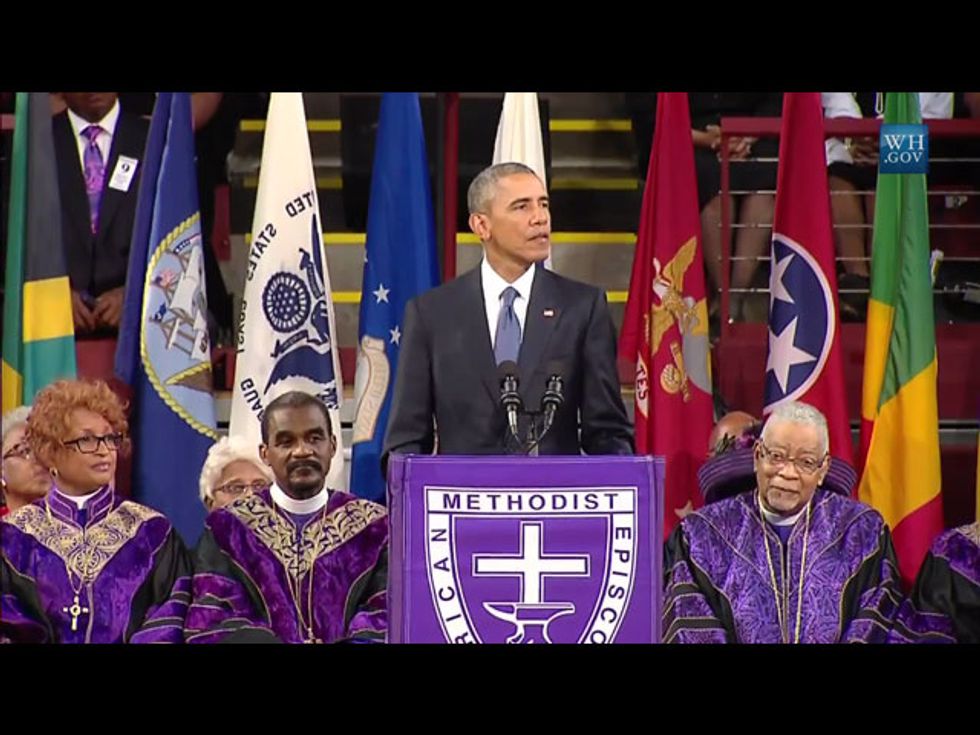 President Obama spoke at Emanuel AME Church in Charleston, South Carolina, delivering the eulogy for its Rev. Clementa Pinckney, who also served as a member of the South Carolina state Senate.
And in the truly memorable moment of his presidency, Obama led the congregation in singing "Amazing Grace."
Pinckney was one of the nine people killed last week in a shooting at the church. A suspect has been arrested and confessed to the shooting, citing white supremacy as the motivation.
The event has set off a national dialogue on racism in America, with its most notable impact being an immediate cultural awakening against the display of the Confederate flag.