WATCH: Norquist Upset That Obama Has 'Not Been Negotiating'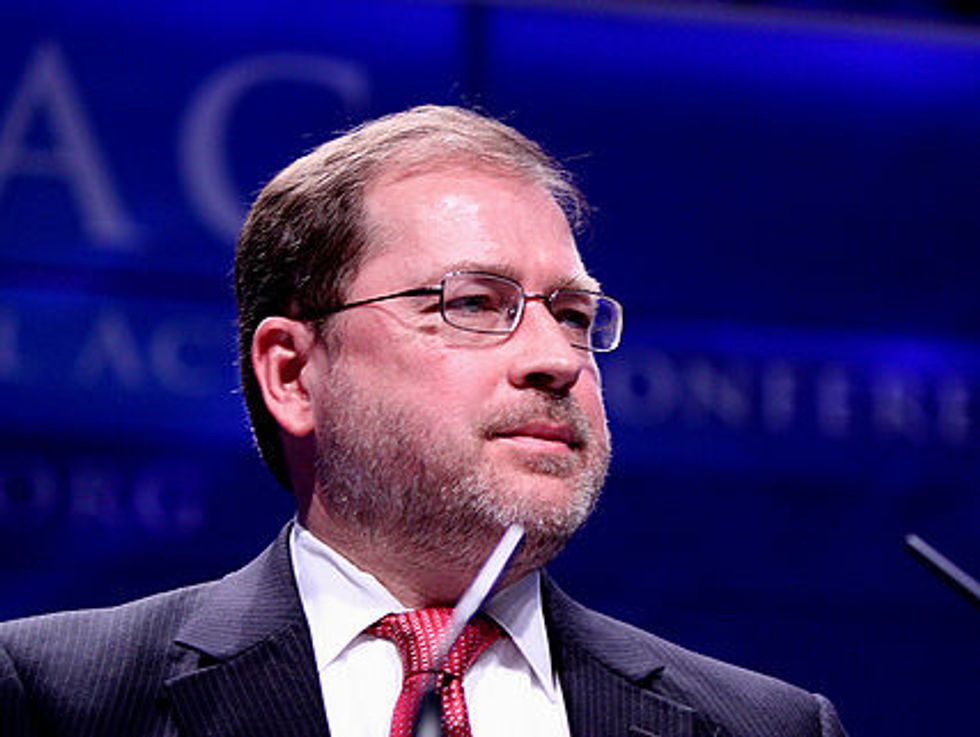 Republican anti-tax activist Grover Norquist is once again slamming President Barack Obama, this time with the highly ironic charge that Obama has "not been negotiating" with Republicans over the looming fiscal cliff.
"One of the challenges, of course, is people see this happening; they realize that the president has not been negotiating at all over the past three months," Norquist said on the Monday morning edition of CNN's Starting Point. "We learned days and weeks and months afterwards that they had non-meetings where this is going on."
Video of Norquist's comments is below, via Politico:
For years, Republicans have consciously projected their weaknesses onto their opponents — leading to such spectacles as the George W. Bush campaign criticizing John Kerry's military record, Paul Ryan accusing President Obama of trying to gut Medicare, and John Boehner claiming that Obama can't stand up to his own party — but Norquist's attempt at the strategy borders on the absurd. After all, Norquist's entire career is quite literally based on the principle that Republicans cannot compromise on raising taxes under any circumstances. If a Republican even hints that they could negotiate the tax issue, Norquist and Americans for Tax Reform begin laying the groundwork for a primary challenge.
There's another problem with Norquist's complaint, of course: Obama has been willing to negotiate on the budget, perhaps to a fault. Just a week ago, the president was ready to raise the income threshold for tax rate increases to $400,000, and to cut Social Security benefits in order to make a deal to avoid the fiscal cliff. That "grand bargain" never got off the ground, however, as Boehner instead chose to pursue his "Plan B," a right-wing proposal that was nonetheless killed by congressional Republicans. Their reason? Plan B would raise tax rates on incomes over $1 million, a violation of — you guessed it — Grover Norquist's Taxpayer Protection Pledge.
Photo by Gage Skidmore via Flickr.com