WATCH: Obama Calls On Congress To 'Work Up The Political Courage' For Immigration Reform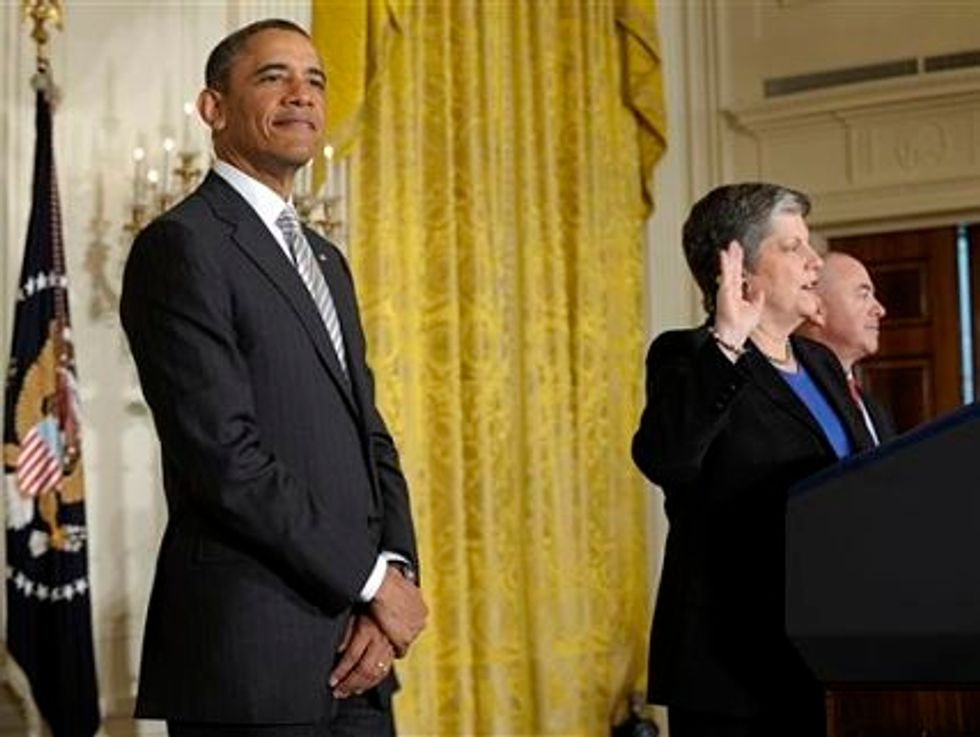 During a Monday morning naturalization ceremony at the White House, President Barack Obama urged Congress to advance a comprehensive immigration reform bill as soon as possible.
Speaking to 28 new citizens, 13 of whom are members of the military, Obama noted that "we've seen some real action in Congress" on reforming the system, and urged legislators "to work up the political courage to do what's required to be done." Obama suggested that Congress take up debate on an immigration bill in April, so he could sign it immediately.
"Immigration makes us stronger, keeps us vibrant, hungry, makes us prosperous," the president said. "It is part of what makes this such a dynamic country. If we want to keep attracting the best and brightest the world has to offer, we need to do a better job of welcoming them."
"We've known for years our immigration system is broken, that we're not doing enough to harness the talent and ingenuity of those that want to work hard and find a place here in America," Obama continued. "After avoiding the problem for years, the time has come to fix it once and for all. The time has come for a comprehensive, sensible immigration reform."
The bipartisan Senate "gang of eight" — which includes senators Michael Bennet (D-CO), Richard Durbin (D-IL), Marco Rubio (R-FL), Jeff Flake (R-AZ), Lindsey Graham (R-SC), John McCain (R-AZ), Robert Menendez (D-NJ), and Charles Schumer (D-NY) — is reportedly close to introducing immigration reform legislation, which would include a 13-year path to citizenship, an increased number of available work visas, and increased border security, among other provisions.
"About 90 percent of the issues, including the path to citizenship, are settled," Senator Schumer told reporters Thursday.
Still, despite the Republican National Committee's suggestion that the party embrace a "path to citizenship," reform advocates fear that the Republican majority in the House of Representatives could scuttle a deal. If Congress fails to tackle the immigration issue in a timely manner, President Obama has vowed to introduce an immigration plan of his own.
Video of the naturalization ceremony is below, via NBC News:

Visit NBCNews.com for breaking news, world news, and news about the economy
Photo credit: AP/Susan Walsh