WATCH: RGA Flips Romney Script To Attack Scott Walker's Opponent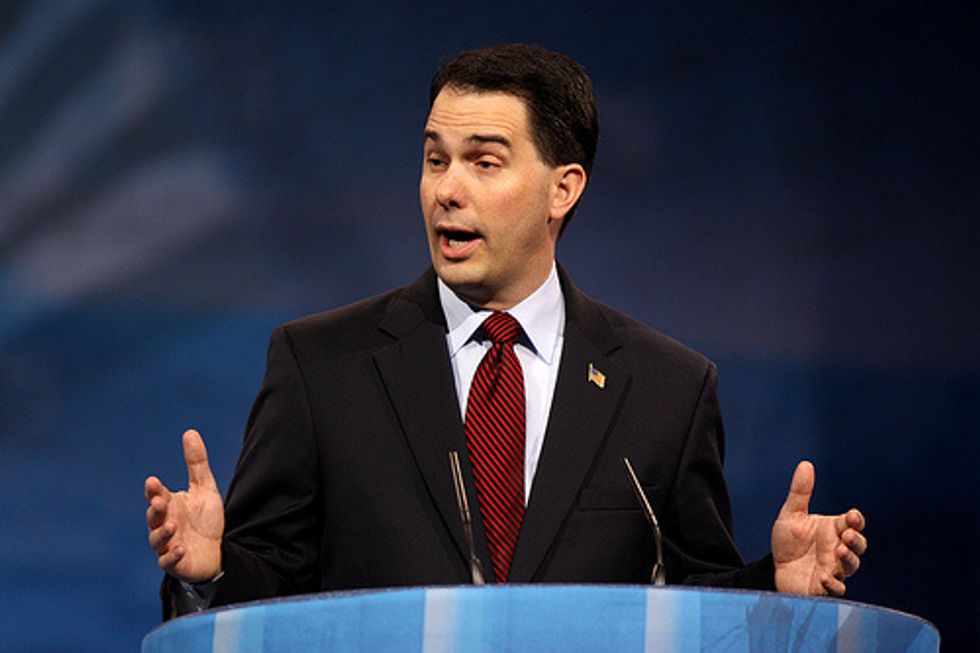 The Republican Governors Association is jumping into Wisconsin, assisting Governor Scott Walker with an attack ad hammering his Democratic opponent, Mary Burke.
The ad, titled "Backwards," accuses Burke — a former Wisconsin Secretary of Commerce and executive at Trek Bicycle Corporation — of killing jobs as a member of the government, and outsourcing them during her time in the private sector.
"Who's Mary Burke?" the ad's narrator asks. "Burke was a senior member of the Doyle administration that left Wisconsin with 130,000 fewer jobs and a $3 billion budget shortfall. Investigations into Burke's department found major shortcomings and mismanagement, wasting millions and failing to create promised jobs."
"And while families here struggled to find work, Mary Burke's family business outsourced Wisconsin jobs to China," the ad continues. "Waste. Mismanagement. Fewer jobs. Mary Burke would take Wisconsin backwards."
The 30-second television ad, which is reportedly backed by a six-figure buy, will begin airing in Wisconsin on Wednesday.
The RGA's outsourcing charge is somewhat ironic, considering how much time and energy Republican governors spent in 2012 defending then-Republican presidential nominee Mitt Romney from similar accusations. The attacks ultimately did significant damage to Romney's image; Republicans are clearly hoping that they similarly damage Burke.
For her part, Burke has denied participating in decisions to move Trek production abroad, and instead emphasized the fact that Trek is the largest bicycle manufacturer in the United States, and employs nearly 1,000 people in Wisconsin.
The RGA's jobs attack may be a tougher sell. Governor Walker entered office in 2011 pledging to create 250,000 new private-sector jobs by 2015. Three years later, he's less than halfway to that goal. Furthermore, when the Doyle administration the RGA ad rips left office, Wisconsin ranked 11th in the nation in job creation according to the Quarterly Census of Employment and Wages. Today, it ranks 37th.
This is Walker's third gubernatorial campaign in four years; he defeated Milwaukee mayor Tom Barrett by 6 percent in 2010, and by 7 percent in a 2012 recall election. Early polling of the race finds Walker leading Burke by a similar margin.
Photo: Gage Skidmore via Flickr