WATCH: Rick Santorum Is Making A Hobby Lobby Film, And It Looks Crazy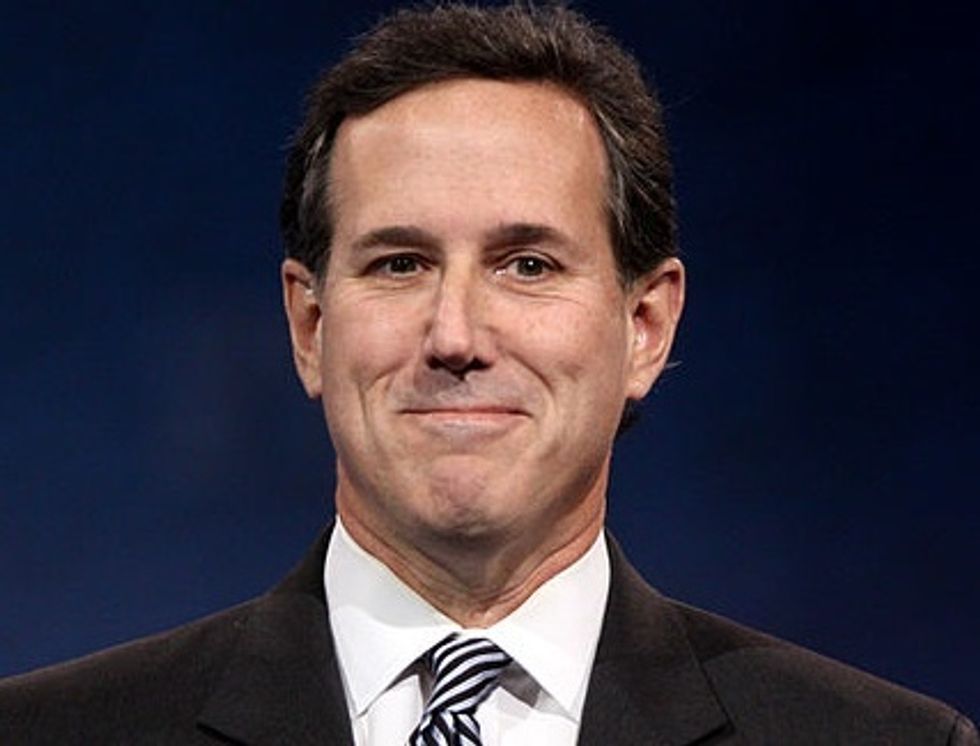 After the Supreme Court's controverisal ruling in Burwell v. Hobby Lobby, it was only a matter of time before former Pennsylvania senator and noted contraception opponent Rick Santorum weighed in.
He definitely did not disappoint.
On Monday, Santorum's faith-based production company, EchoLight Studios, announced that it would release a film — One Generation Away: The Erosion of Religious Liberty — examining the case, in addition to other debates over the intersection of religion and government.
The trailer for the film makes it look just as wild as one might expect from the outspoken Santorum. Set to a dramatic score fit for a Batman movie, the preview features a child ominously wandering through a field, men in suits sawing down a giant crucifix, archival footage of Nazi Germany, and a lecture from Mike Huckabee. In other words, every ingredient you'd expect in a summer blockbuster.
The film appears to be typical of EchoLight, which Santorum joined in 2013 in an effort to liberate the film industry from Satan (with decidedly mixed results). His first effort, a holiday film called The Christmas Candle, was a commercial and critical flop — although Santorum has claimed that it was more successful than Darren Aronofsky's Biblical-themed blockbuster, Noah.
One Generation Away will hit theaters on September 1.
Photo: Gage Skidmore via Wikimedia Commons
Want more political news and analysis? Sign up for our daily email newsletter!