Watergate's Dean: How Mueller Will Outwit Trump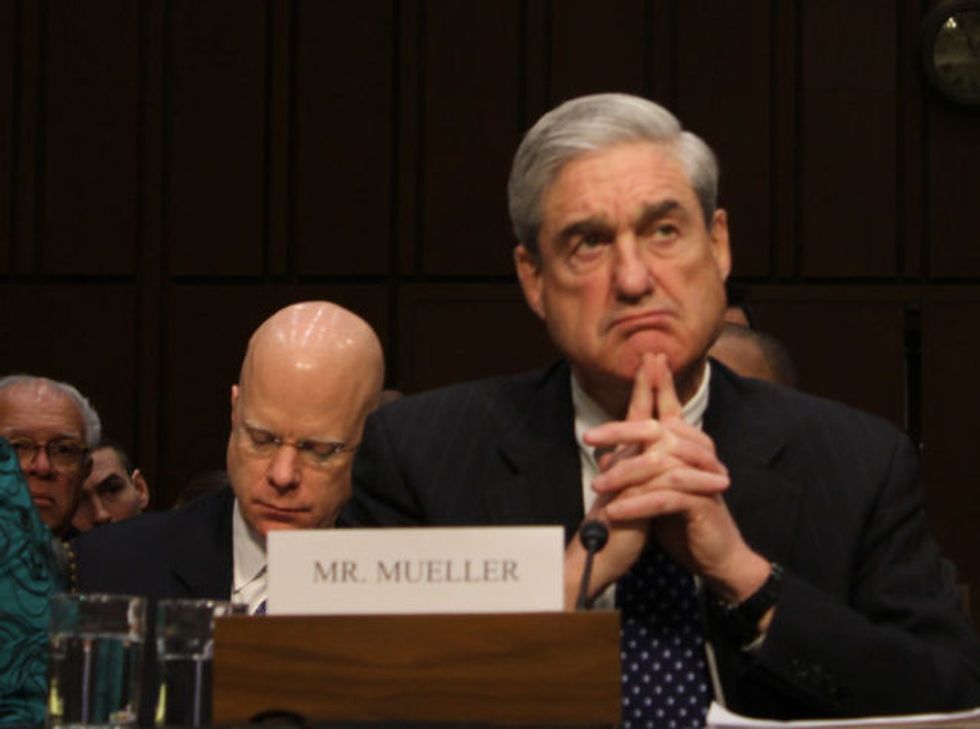 Reprinted with permission from AlterNet.
John Dean, President Richard Nixon's White House counsel who eventually turned against his boss in the Watergate scandal, has a unique perspective on investigations of presidents.
After President Donald Trump announced the firing of Attorney General Jeff Sessions on Wednesday, to be replaced by a person who had been publicly critical of the Special Counsel Robert Mueller's investigation of ties between the Trump campaign and Russia in 2016, Dean called in to CNN to give his opinion.
Dean said the firing of Sessions was "planned like a murder. I say that given that the president was asked a question at the press conference this morning, he brushed it off, said 'We'll deal with it later.' And he's clearly been thinking about it — and 'later' meant he's not necessarily going to fire Mueller, he's going to undercut him by the people around him."
Asked if he sees this move as an attempt to undermine the investigation, Dean said yes.
"It's almost impossible to interpret this any other way than, in effect, to undercut Mueller," he said. "But I also think Mueller has been well aware of that and probably has planned for that contingency."
One of the key ways Mueller could have planned for this eventuality was by sealing indictments, Dean explained. They wouldn't be subject to public view, and the targets would not even be aware of them, but they would be filed officially through the grand jury and could be made public at a later date.
"Theoretically, I think the foreman of the grand jury could take them in to the judge, or they would be filed with the judge already, and this would be the basis to unseal them," he said. "It could be one of the president's children, it could be somebody else very high in the pecking order."
Dean also added that, despite the obvious perils, he has a lot of confidence in the judicial system to handle what is coming.
Watch the clip below:
Cody Fenwick is a reporter and editor. Follow him on Twitter @codytfenwick.