Weak Environmental Policies Cost Jobs
@FromaHarrop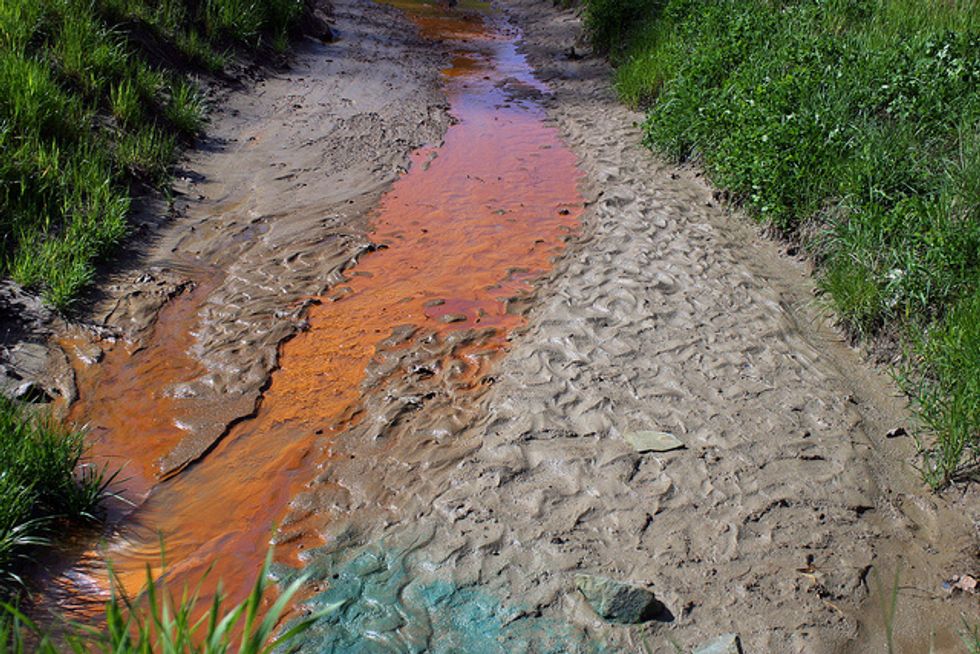 Reprinted with permission from Creators.
"The public will no doubt be surprised at the economic importance of this industry as (we measure) the impact of activities like boating, fishing, RVing, hunting, camping, hiking and more."
The speaker is U.S. Commerce Secretary Wilbur Ross. The industry goes under the broad name of outdoor recreation. It was a $374 billion business in 2016, accounting for 2 percent of the gross domestic product. Its revenues had grown that year by 3.8 percent, about 36 percent faster than the overall economy.
Without an environmentally healthy and accessible outdoors, the industry's consumers have no place to recreate. The Trump administration obsesses over how environmental regulations hurt employment in coal and other fossil fuel industries. Let's now look at how weak environmental policies destroy jobs.
In addition to slashing the budget of the Environmental Protection Agency by 23 percent — never mind the perversity of putting the ethically challenged Scott Pruitt in charge — the administration and allied Republicans are hot to turn over public lands to mining and other extractive industries. These include the very places that outdoors people visit.
Angry with Utah lawmakers for trying to shrink Bears Ears and Grand Staircase-Escalante national monuments for the benefit of these industrial uses, Outdoor Retailer, a huge trade show, moved its January event to Denver after two decades in Salt Lake City. Attracting attendees from around the world, Outdoor Retailer brought in $45 million to Utah every year.
Peter Metcalf, founder of Black Diamond, a mountain climbing and skiing equipment company based in Utah, was particularly incensed at his state's leadership. A stunning environment, he said, helped lure the likes of eBay, Goldman Sachs and Adobe to Utah. "Now you want to be the Ebola state of policies that destroy (public lands)?"
The U.S. Supreme Court's recent decision on an Indian tribe's fishing rights in Washington state underscores an obligation of government to protect the environmental capital on which livelihoods depend. In a 4-4 tie, the justices let stand a lower court's ruling that Washington has to fix roads that contributed to a 75 percent drop in the Skagit River's salmon population over 30 years.
The issue dates back to the 1850s, when the Swinomish tribe agreed to give up millions of acres in return for "the right to take fish." This promise of a living off the wild salmon obligated the state to protect the resource from various interventions, such as the building of culverts.
Over at the giant fisheries on the Atlantic and Pacific coasts, meanwhile, businesses responded with great alarm to the Trump administration's plan to open their waters to offshore oil and gas drilling.
"It's really deeply disturbing to see a willingness to place at risk … the renewable resources that are the cornerstone of the economy and people's way of life," the spokeswoman for the Alaska Longline Fishermen's Association told Alaska Public Media.
In Maine, lobstermen, fishermen, tourism officials and environmentalists — interests that don't always get along — united in opposing offshore drilling. "Just imagine what a spill could do to our beaches, rocky shores, puffins, lobstering areas and our tourism and fishing industries," a spokeswoman for the Natural Resources Council of Maine told the AP.
The U.S. fisheries, including those on the Gulf of Mexico, employ 1.6 million Americans and rack up $208 billion in annual sales. And we haven't gone deeply here into how environmental degradation threatens real estate values and tourism.
Arguing for the spiritual and health rewards of being in nature — values that can't be counted in dollars — seems almost pointless in these soulless times. But if only money talks to the current political leadership, we have those numbers, too.
Follow Froma Harrop on Twitter @FromaHarrop. She can be reached at fharrop@gmail.com.To find out more about Froma Harrop and read features by other Creators writers and cartoonists, visit the Creators webpage at www.creators.com.