Weak Skills, Worse Ethics At <em>Wall Street Journal</em> Opinion Site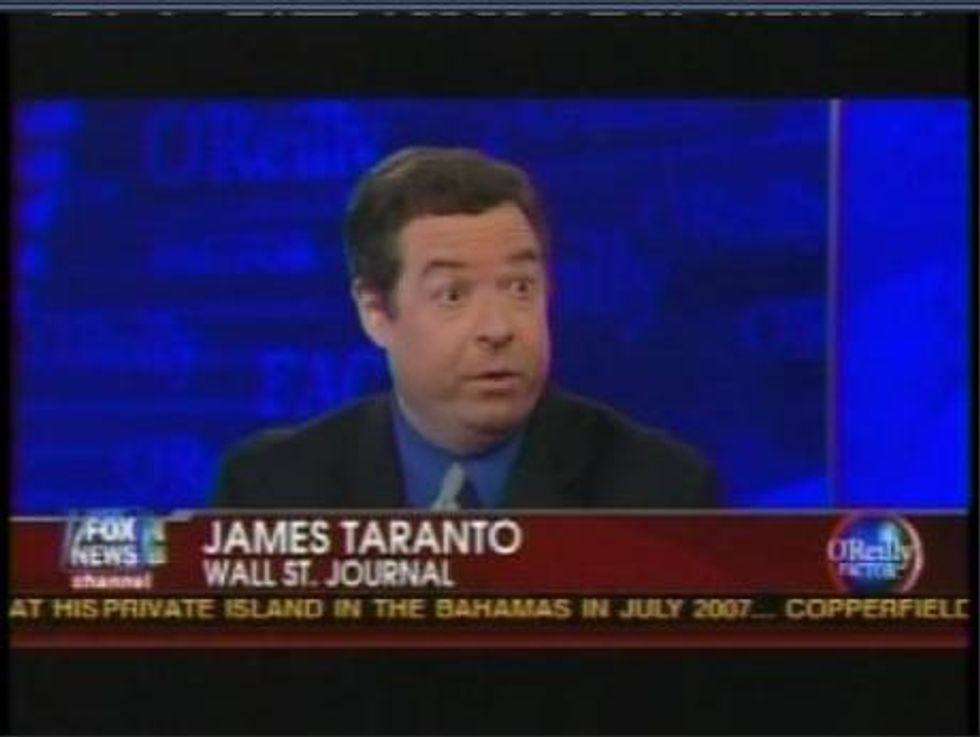 The Wall Street Journal's James Taranto made an ironic mistake on Thursday when he wrongly suggested that National Memo Editor-in-Chief Joe Conason might have plagiarized another columnist.
Taranto began by noting that Conason's syndicated column on Real Clear Politics was almost exactly identical to Jonathan Alter's most recent column on The National Memo. This turned out to be the result of an error by Conason's editor at Creators Syndicate (which distributes his columns.) The editor mistakenly sent out Alter's column instead of Conason's — an error which has since been corrected and which Taranto never bothered to investigate by contacting Conason, Creators Syndicate, or Alter.
As Andrew Beaujon of Poynter reported:
"Taranto (and his editors) entered the realm of self-satire by posting an item that questions my ethics and attention to detail, without bothering to contact me or anyone else to learn the basic facts," Conason writes. 'It would be funny if it weren't such a pain in the ass."
Taranto's mocking post led to a number of tweets directed at Conason, insinuating that he had intentionally plagiarized Alter's column — which would be an exceptionally brazen act of stupidity considering that the column runs every week on The National Memo. Conason replied immediately to the accusations via Twitter:
Anyone falsely accusing me of plagiarism should be VERY careful. Creators syndicate made an error unknown to me until today. End of story.

— Joe Conason (@JConason) April 27, 2012