This Week In Crazy: Obama Blew Up The Malaysian Airplane, And The Rest Of The Worst Of The Right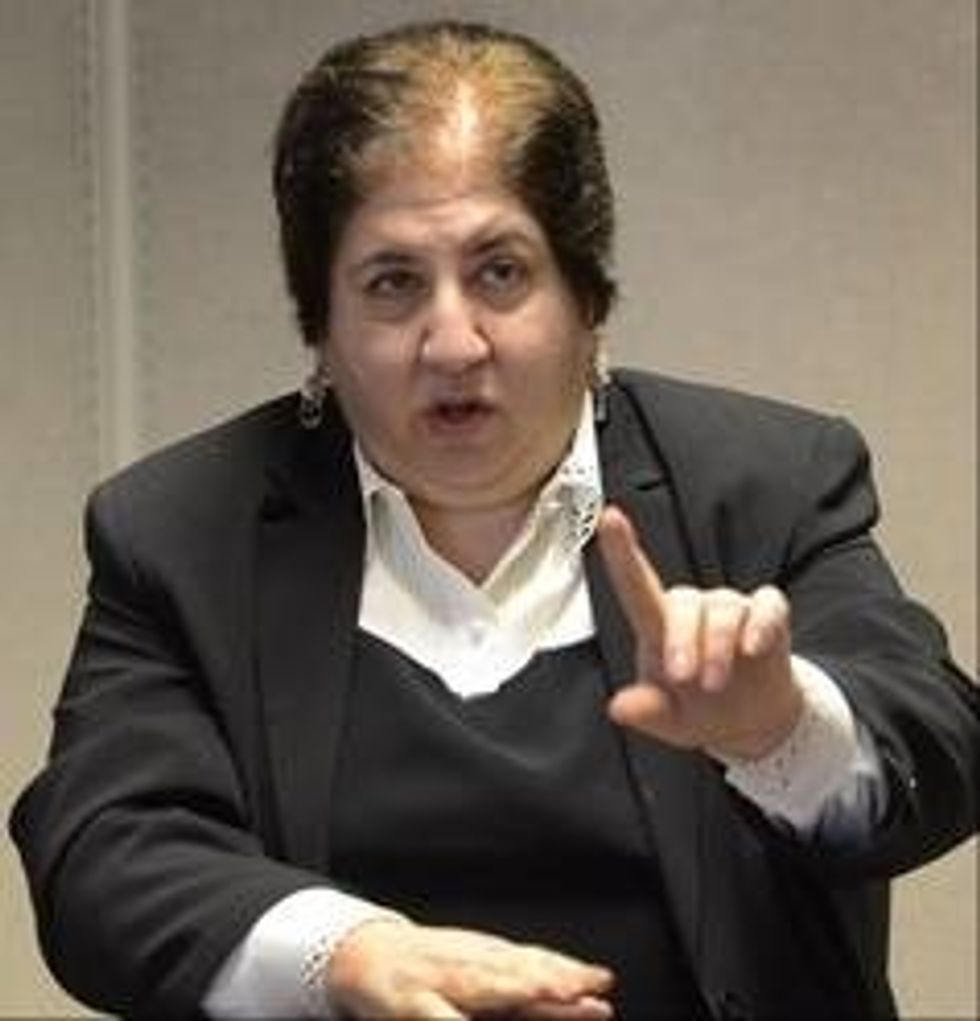 Welcome to "This Week In Crazy," The National Memo's weekly update on the wildest attacks, conspiracy theories, and other loony behavior from the increasingly unhinged right wing. Starting with number five:
5. Scott Beason
Screenshot: YouTube
Many Republicans despise the Common Core state standards initiative, but few do so for reasons as ridiculous as Alabama state senator Scott Beason.
Beason, who has sponsored a bill to allow Alabama schools to opt out of Common Core-based standards, recently explained his opposition to the curriculum to The Anniston Star. Among other objections, the lawmaker is upset that it includes:
John Hersey's Hiroshima, which describes the detonation of the bomb "told from the Japanese view." Beason is concerned that "it doesn't sound like we're being very good folks, does it?"
Tim O'Brien's The Things They Carried, in which the narrator expresses regret for killing a North Vietnamese soldier during the war. "What is the message that's being put across?" Beason worries. "Is it that we were the bad guys in Vietnam, or was it that we were the good guys in Vietnam? I think we're the good guys. But I don't get that out of this argument, I mean, of this story."
Arthur Miller's The Crucible, which a Common Core-approved textbook encourages students to compare to the Red Scare. "So we're comparing the McCarthy investigations of the 1950s, in which he turned out to be right, with the Salem witch hunts," Beason says.
One of his colleagues, Talladega County GOP Chairman Danny Hubbard, added that "now that all the records are out, it's clear that McCarthy didn't go far enough."
Once again, it appears that those who oppose more rigorous academic standards are the exact same people who really could have used them during their own school days.
4. Republicans In IL-9
Remember Susanne Atanus?
She's the congressional candidate who warned Chicago in January that God causes tornadoes and autism because He is angry about gay marriage and civil unions.
And, as of Tuesday evening, she's the Republican nominee for U.S. House in Illinois' 9th congressional district. Atanus received 54 percent of the vote in the primary, comfortably defeating saner opponent David Earl Williams III to move on to a general election matchup against Democratic Rep. Jan Schakowsky.
Of course, it wouldn't be This Week In Crazy without a conspiracy theory. After the embarrassing loss, Williams took to his Facebook page, writing, "It seems that Janice Schakowsky is attempting to pull a fast one with my primary election by sending her legion of supporters to vote for my primary opponent. What is wrong Jan, are you afraid of a real challenge?"
Given Illinois' open primary rules, Williams' scenario is technically possible — although it does seem like a lot of unnecessary trouble for Schakowsky. After all, the eight-term congresswoman has never received less than 66 percent of the vote in an election, leaving her little reason to fear any Republican opponent — no matter their stance on gay tornadoes.
3. Rush Limbaugh
This week marked the first anniversary of the Republican National Committee's decision to try to teach its partisans to stop repelling women (among other voters) away from the GOP.
One year later, Rush Limbaugh still isn't helping.
The radio host used the Wednesday edition of his show to mock House Republicans for their plan to vote on legislation promoting the creation of a National Women's History Museum, which Limbaugh described as "a proposal that has lingerie'd, I'm sorry, lingered in Congress for nearly two decades without ever reaching the president's desk."
After noting that, unfairly, there is no Men's Museum, Limbaugh got to the heart of his argument:
"We already have, ladies and gentlemen, I don't know how many museums for women all over the country," he explained. "They are called malls."
Limbaugh — a noted comedian — then played the remark off as satire, explaining, "Hey, I could have said brothel, but I didn't."
Audio of his remarks is below, via Media Matters:


2. Jim Garrow
Birther conspiracy theorist Jim Garrow, who last appeared on this list with a warning that President Obama is planning to use aliens and the Canadian military to establish a dictatorship, returns at number four for sharing the horrible truth about Malaysian Airlines flight MH-370.
Garrow explained what really happened on his Facebook page last weekend:
So let me get this straight. A fly by wire capable jet goes missing. It is on one course, turns and goes in almost the opposite direction on a heading which would take it to the US base at Diego Garcia. The plane has 20 technology nerds aboard who happen to work for China designing "classified" leading edge computer/internet control software and are carrying the matching hardware with them on the plane. They are heading to Beijing with all the others. We are shown pictures of muslim looking men as if they are on the plane….setting up the expectation that the plane has been hijacked. Convenient story line so far.

While we are down the rabbit hole this far, lets [sic] go all the way. The jet lands by wire at Diego Garcia, the appropriate hardware and software is offloaded as are the nerds. Interrogation proceeds and all the "secrets" you would want to gain from this "intervention" are gleaned from the assets.

You now load everyone back on board the plane and have it take off headed back to where it was supposed to go and at 35,000 ft altitude it implodes/explodes and the debris field is now found.
But who could be behind such a dastardly scheme? I think you already know.
Welcome to the world of the marxist muslim amateur Obama and his new found friends, the Chinese. Yes, I did say friends. After all he just gave control of the internet to "the world" and just by happenstance his brother Mark, whose partnership with the intelligence community of China I let the world know about in an earlier missive. Betrayal and treason are the mainstays of this America hating fraud in the Oval office. Hows that jihad coming along Barry?
That's right: Barack Obama blew up the missing airplane to cover up the fact that he, his half-brother Mark Ndesandjo, and China stole classified technology from…China.
It would almost be funny, if Darrell Issa weren't already preparing to investigate it.
1. Glenn Beck
As improbable as it sounds, Garrow didn't even have the craziest conspiracy about flight MH-370. That honor goes to this week's "winner," Glenn Beck.
According to America's favorite conspiracy theorist, there are three likely possibilities for what happened to the plane. Either it flew into the side of a mountain, it fell into the ocean, or the following series of events took place:
The plane landed in Pakistan, because 20 employees from Freescale Semiconductor were on board — and according to Beck, Freescale has developed a cloaking device that could turn the plane invisible
The now-invisible plane was then flown low over the Atlantic Ocean, in the exact same pathway as a British airliner
Someone blew the British airliner out of the sky, without anybody noticing
Flight MH-370 then uncloaked, replaced the British airliner, and flew to Washington D.C. …for some reason. Vladimir Putin may or may not have been involved
I know that Beck is not a big fan of the lamestream media, but I have a feeling that he's probably enjoyed Don Lemon's coverage of this story over at CNN.
Check out previous editions of This Week In Crazy here. Think we missed something? Let us know in the comments!