'We've Lost': GOP's Poll Shows Americans Hate Trump Tax Bill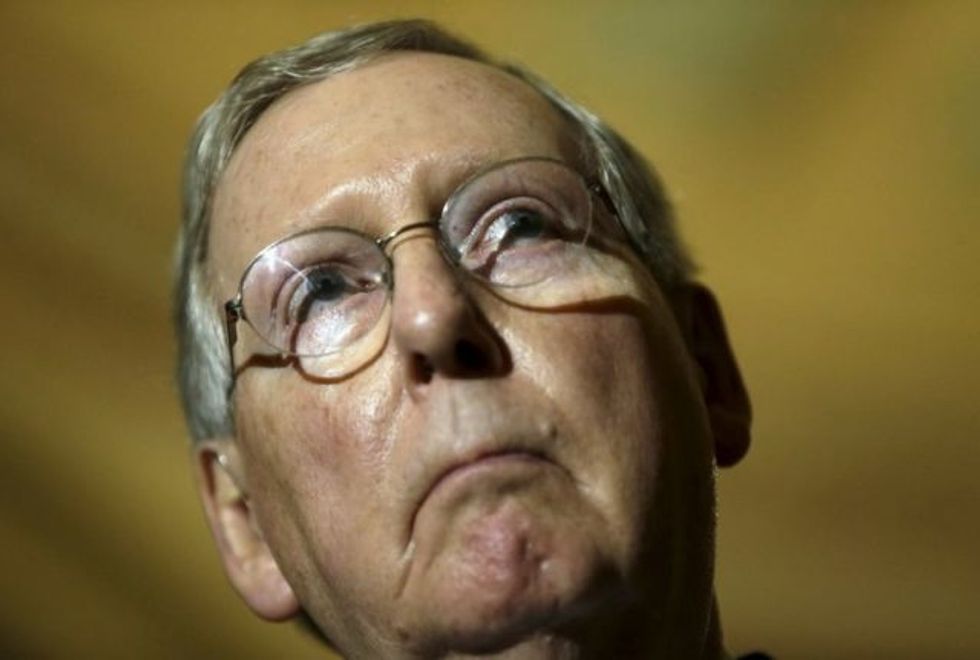 Reprinted with permission from Shareblue.
The Republican tax scam was always set up to favor wealthy corporations at the expense of middle-class families. And now Republicans are learning most voters see through their spin and understand the tax scam for exactly what it is.
Bloomberg obtained a private, internal poll from the Republican National Committee (RNC) showing "By a 2-to-1 margin — 61 percent to 30 percent — respondents said the law benefits 'large corporations and rich Americans' over 'middle class families.'"
In response to the data, the pollsters wrote "we've lost the messaging battle on the issue."
Republicans relentlessly claimed the tax scam was designed to help middle-class families, but their empty words were belied by mountains of evidence to the contrary.
More than 80 percent of the benefits from the bill (which passed Congress with no support from Democrats) go to the richest one percent. For example, wealthy Congressman Vern Buchanan (R-FL) voted for the bill, giving himself a multi-million dollar tax break. He celebrated the very day he cast his vote by purchasing a multi-million dollar yacht.
Meanwhile, wages for American workers is actually falling. Compared to the June before the tax scam passed, wages (adjusted for inflation) dropped 0.2 percent in June 2018.
As families see their real wages decline, the Wall Street Journal ran a story of wealthy CEOs buying corporate jets because of tax breaks in the Republican bill.
Millionaire CEOs are seeing a "Trump bump" from the tax scam, but middle class families are being left behind, some even seeing tax hikes this year.
All the while, Republicans tried to convince voters to believe false spin about the bill rather than the facts everyone can see in front of them.
Their efforts failed, and voters are concerned about the next steps Republicans will take if they maintain control of Congress.
"The RNC study says Americans worry the tax law will lead to cuts in Social Security and Medicare, concluding that 'most voters believe that the GOP wants to cut back on these programs in order to provide tax breaks for corporations and the wealthy,'" reports Bloomberg.
Those worries are rooted in Republican statements laying out their plan to cut such programs. A proposal from the 100-member Republican Study Committee, released in April 2018, calls for cuts in Social Security and Medicare. Further, the chair of the House Budget Committee released a plan that also takes aim at these earned benefit programs.
One embattled California Republican, Rep. Steve Knight, once claimed Social Security was a bad idea to begin with.
Voters see through all the spin from Republicans, and know massive tax breaks for the wealthy could very well lead to cuts to programs aimed at protecting vulnerable members of the society. Their messaging failed spectacularly, because no amount of spin can outweigh the truth.
"If we can't sell this to the American people, we ought to go into another line of work," Senate Majority Leader Mitch McConnell said when the Senate passed the tax scam.
It looks like Americans might be calling McConnell's bluff.
Published with permission of The American Independent.