Here's What Police Were Saying About Walter Scott's Death — Before The Video Came Out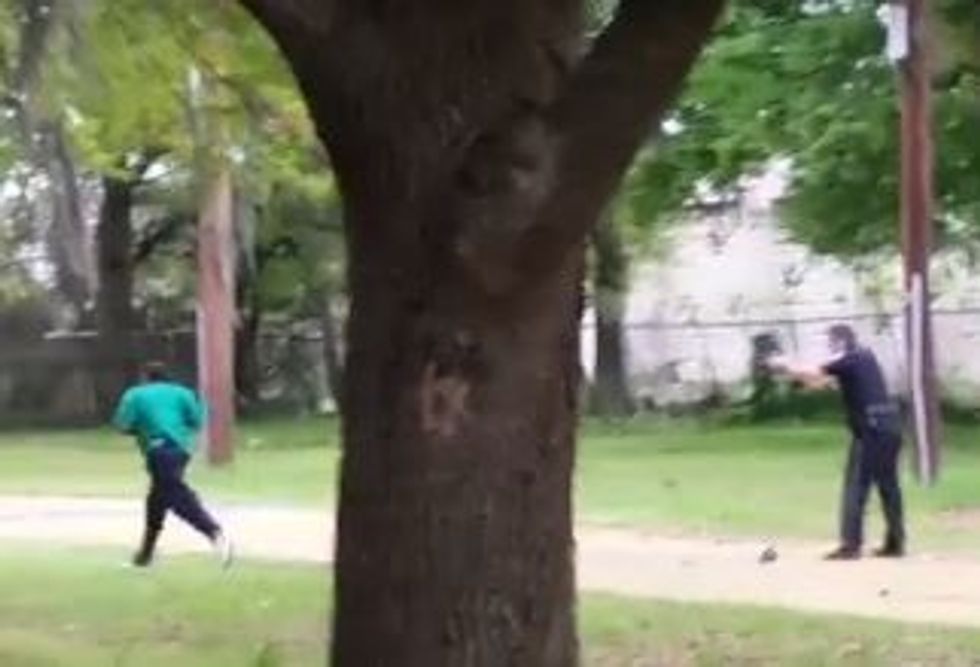 On Tuesday a South Carolina police officer was charged with the murder of an unarmed black man, Walter Scott. The Post and Courier originally reported that the police were characterizing the shooting as a "traffic stop gone wrong." But the event was captured in all its brutal clarity with a cellphone camera held by an anonymous bystander, and the video tells a different story.
Think Progress has compiled a list of all the statements issued by the North Charleston, SC, police department and the officer, Michael T. Slager (via his attorneys), between the shooting on Saturday and when they became aware of the video. The statements paint a harrowing, though not surprising, picture of the spinning gears of a system that typically spares white officers culpability for their use of lethal force.
According to Slager's narrative, "the dead man fought with an officer over his Taser before deadly force was employed." The grisly video, which first appeared on the New York Times website, plainly shows Slager take aim and fire eight shots at Walter Scott as he flees.
(ViaThink Progress.)