What to Know to Buy or Sell a Home During COVID-19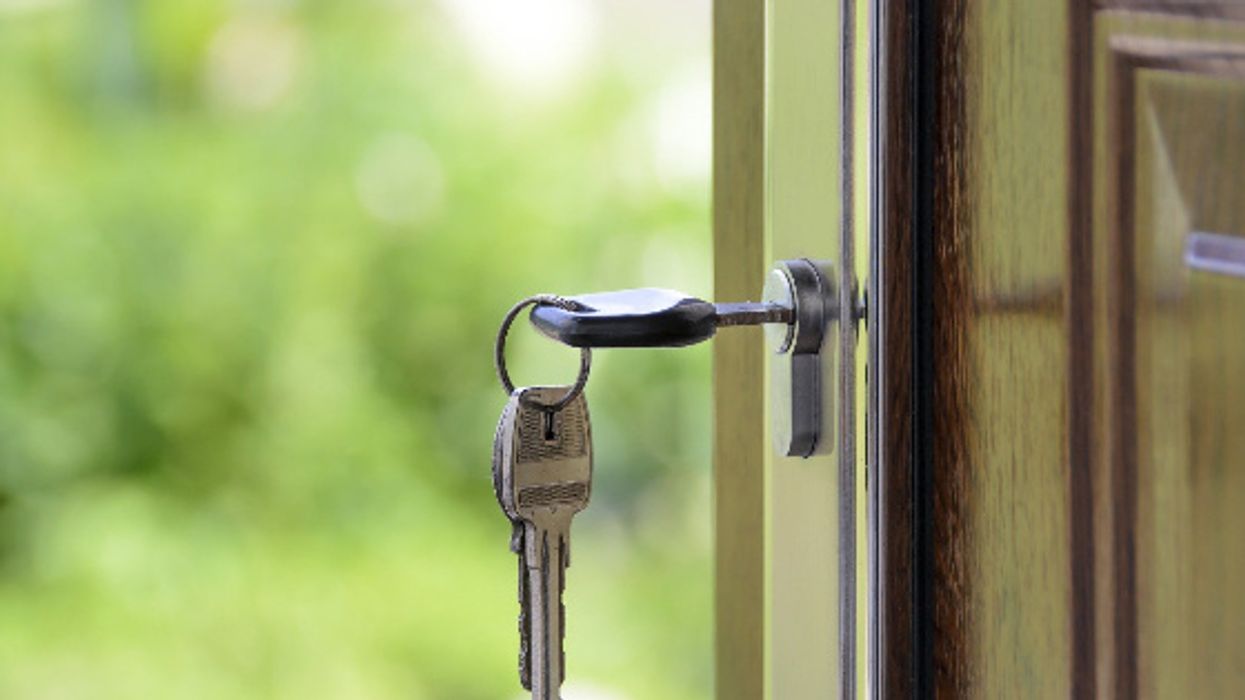 Since the start of the coronavirus pandemic, families have been changing their schedules and adjusting their plans so that they can safely live in a society in which a handshake can mean passing on a dangerous virus. While many people have had to cancel vacations and delay graduation celebrations, some major events can't be skipped. Moving into a new home is one of those events. Whether you're moving to start a new job or you need to downsize for financial reasons, you may be wondering how anyone is navigating the world of real estate during the COVID-19 pandemic.
Although buying and selling real estate may not look like it did pre-coronavirus, it is still happening. As states start to reopen, new listings and open houses are picking up again. Let's take a look at what you need to know about buying or selling a home during the age of coronavirus so that you can have a successful move.
Lending Standards are Stricter
One of the most notable changes in the real estate world is that lenders are setting stricter criteria for mortgages during the COVID-19 pandemic. This means that lenders are raising minimum borrower requirements, such as credit scores, down payments, and employment history. These tighter standards are shrinking the pool of eligible applicants for mortgage lending, so both buyers and sellers may need to look at more flexible alternatives.
For buyers who have a credit score around 660 or lower, you may need to search for a lender who will underwrite your mortgage. If you find one who will do that, just be aware that you will probably have to pay a higher interest rate. Buyers in expensive areas could look into an 80/10/10 loan, which allows you to take out a first and second mortgage simultaneously. This takes care of 90% of the home's price, so you would only be responsible for a 10% down payment.
For sellers, you could deepen your buyer pool by offering owner financing. This means that the buyer will pay you, the homeowner, in regular payments until the house is paid off. Often, the seller will keep the property's title in their name until the buyer pays it in full. Typically, the homeowner will add interest and require a down payment, just as a traditional lender does. Unlike a traditional lender, however, you won't be denying a potential buyer just because they have a credit score that's too low. The buyer will sign a promissory note that outlines the conditions of the deal and if they don't uphold the contract, they can default and end up among the 143,105 foreclosure filings that occur in the U.S. in a single quarter. The buyer will then lose all of the money they put into the house, giving buyers an extra incentive to make all of their payments on time and in full.
Buyers Will Rely on Photos and Videos
As open houses are not allowed in many locations and they have certain restrictions in others, buyers are now relying on live video tours and looking through online photo albums to view homes. This makes it important for sellers to ensure that their home looks its absolute best through videos and photos. To do this, they need to know what buyers look for most. For instance, about 90% of Americans prefer to live in homes that are surrounded by grass lawns. Before you post photos and videos of your home, make sure that your landscaping looks lush and well-maintained to entice all of those lawn-loving buyers. You can do more research to discover what buyers in your area prioritize the most and then build your home's online profile in a way that highlights those features.
In place of traditional in-person home showings, real estate agents are now using video conferencing technology such as Zoom and FaceTime. Some are also live streaming showings on platforms like Facebook and Instagram to show a home to groups of interested buyers, much like an open house. If you're among the 11% of sellers who sell their property FSBO (for sale by owner), you can also utilize this technology as long as you have a smartphone or tablet with internet access. As the homeowner, you may even do a better job showing your home virtually than a real estate agent because you know the space and can provide buyers a more in-depth look.
Inspectors Go on Their Own
In a pre-coronavirus world, buyers and real estate agents would be there for the home inspection. This allowed them to see exactly what the home inspector sees and ask any questions they have on the spot. However, in locations where inspectors are still allowed to work, they now have to go through the home on their own and share photos, videos, and reports with buyers.
With this change, buyers need to make sure that they understand every aspect of the inspection. If you're buying a home right now, you likely haven't seen the home in-person either, so you have to rely on the inspector to catch any issues with the home. Be sure to review the materials carefully and to ask the inspector any questions you may have. If you're selling a home and still living in it, talk with the inspector about what precautions they're taking to prevent the spread of COVID-19. The American Society of Home Inspectors has released a list of recommended precautions their members should take, so it can be helpful for you to have that list on hand when you're having this conversation with the inspector.
While buying or selling a home during the COVID-19 pandemic certainly isn't easy, it is possible. Remember to make the necessary adjustments to adhere to social distancing measures and to be a bit more flexible with things like financing. With the right precautions, you'll be able to successfully navigate the COVID-19 real estate market.