What's In A Name? Plenty, To Those Who Want 'Alien' Out Of Federal Law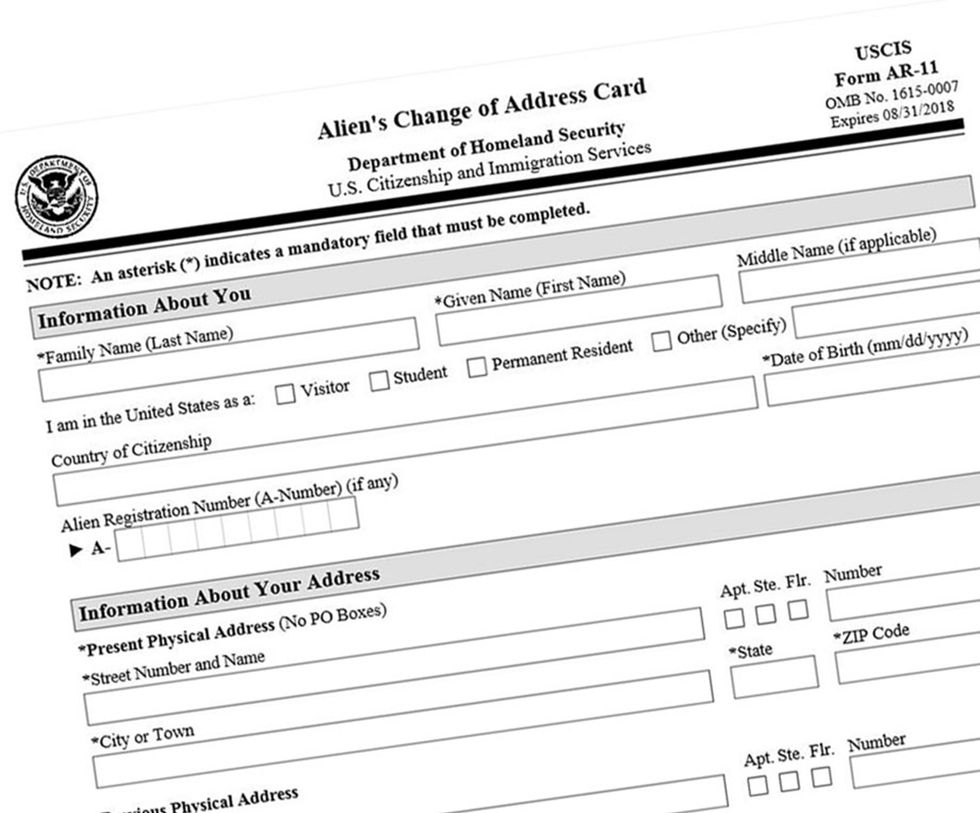 By Charles McConnell, Cronkite News (TNS)
WASHINGTON — Gilbert, Ariz., resident Belen Sisa, who arrived in the United States from Argentina 15 years ago, says it's time to stop using "inhumane" language to describe large swaths of people — people who call America home.
Sisa may eventually get her wish — at least within the law — under a congressional bill that would strike the terms "alien" and "illegal alien" from federal law and from government signage and literature. The phrases would be replaced with "foreign national" and "undocumented foreign national."
Sisa, 21, said removing what she sees as offensive language would be a "step forward."
The word "makes me feel that I'm not a human in the eyes of other people and the eyes of the federal government," Sisa said after citing the definition of alien — "not from this planet."
Rep. Joaquin Castro, D-Texas, introduced the Correcting Hurtful and Alienating Names in Government Expression (CHANGE) Act on Oct. 21, and it has already attracted 87 Democratic co-sponsors and the support of numerous advocacy groups.
"Terms like 'illegal alien' are used by those who would rather marginalize and dehumanize undocumented people than find an answer to our broken immigration system," said Roger Rocha Jr., president of the League of United Latin American Citizens, in an emailed statement.
His statement said the bill represents progress toward comprehensive immigration reform, which he noted 70 percent of Americans support.
This is not the first time lawmakers have tried to strike offensive language from the law. Castro's office pointed to Rosa's Law, a 2010 measure that replaced all references to "mental retardation" in federal law with "intellectual disability."
Two years later, his office said, Congress passed the 21st Century Language Act, mandating the removal of references to the word "lunatic" from certain areas within the U.S. Code.
Those two bills passed with almost unanimous consent. Rep. Ruben Gallego, D-Ariz., a co-sponsor of the CHANGE Act, said he hopes to see the same support for this bill, since it does not call for any changes to immigration law.
For Rep. Raul Grijalva, D-Ariz., another co-sponsor, the issues of immigration and civil rights are married, something he said "people don't seem to understand."
"You could be a fifth-generation Latino and the rhetoric and the racism and the stuff that you hear from political leaders … demeans you," Grijalva said at an October meeting of the Congressional Hispanic Caucus. "It makes you less than a full American."
Gallego said the word "alien" is "specific to all immigrants" and changing it is an effort to improve the system of due process for immigrants.
"The term has become pejorative," Gallego said. "It unduly harms the person who is trying to go through due process."
The bill, he said, is an effort to "use a more modern word."
Sisa said the word has impacted her beyond just federal law. When applying for a job, she said an interviewer told her she is "technically … an alien" and asked if she was even allowed to apply for the job.
She said she understands why undocumented people must be characterized differently from citizens, but her hope is that lawmakers can pass the bill so the government, at least, uses something more "compassionate" and "sympathetic."
"Symbolically, it would mean that we're taking a step forward and we're accepting immigrants," Sisa said of the proposed change.
And that is the message Castro promotes with the act.
"Words matter, particularly in the context of an issue as contentious as immigration," he said in a statement announcing the bill.
Photo: Critics say the government's use of the word 'alien' in reference to foreign nationals, as on this Citizenship and Immigration Services form, is demeaning and they want the word removed from federal law. (U.S. Citizenship and Immigration)